If you haven't heard the news, Bucknell has recently launched Bucknell 360°, a lifelong learning program for alumni. The program includes events focused on education held on-campus and regionally, as well as through a series of webinars. The sessions feature both alumni and current Bucknell professors who give 30-minute lectures on a particular subject within their expertise. When I first learned about this new initiative, its purpose to "bring learning full circle" struck me immediately. Not only is it a great way to learn about interesting topics outside of your profession or passions, but it also offers a casual way to stay connected with other alumni and professors from our alma mater and continue lifelong learning across a broad spectrum of disciplines even after graduation.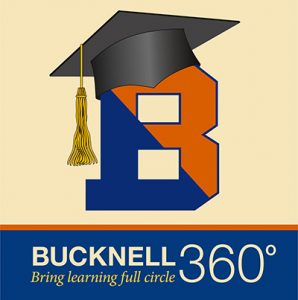 I recently watched "The Scoop on Market Research," a webinar presented by Brian Edwards '89, a marketing research manager at Ben & Jerry's. Brian gave some background on the company and their social mission and discussed the basic framework of market research and how the process allows companies to achieve their brand goals. In addition, Brian explored how the impact of market research is evolving as a direct result of the rapidly changing digital marketing landscape.
This webinar provided great context about the broader marketing industry. For me, Brian's webinar illustrated how market research intersects not only with my background in digital marketing but also how big data (apps, email, browsing data, etc.) are fueling this change in the marketing landscape. Check out Brian's webinar recording and others on the Bucknell 360° website.
If you're interested, register to join the Office of Alumni Relations and these Bucknell professors for webinars this fall. Can't attend the webinar live? Catch up on past webinars by watching recordings available on the Bucknell 360° website.
Need Braaaaaaains?
Oct. 6, 2016
Professor Clare Sammells, anthropology, explains how zombies offer an undead critique of capitalism — from the horrors of the Trans-Atlantic slave trade to The Walking Dead.
Dreams Deferred: The Challenges Facing Millennials
Nov. 17, 2016
Professor Jennifer Silva, sociology, examines the transition to adulthood among American youth, exploring the freedoms and challenges of coming of age in the 21st century.
Article written by: Rebecca Miller '11