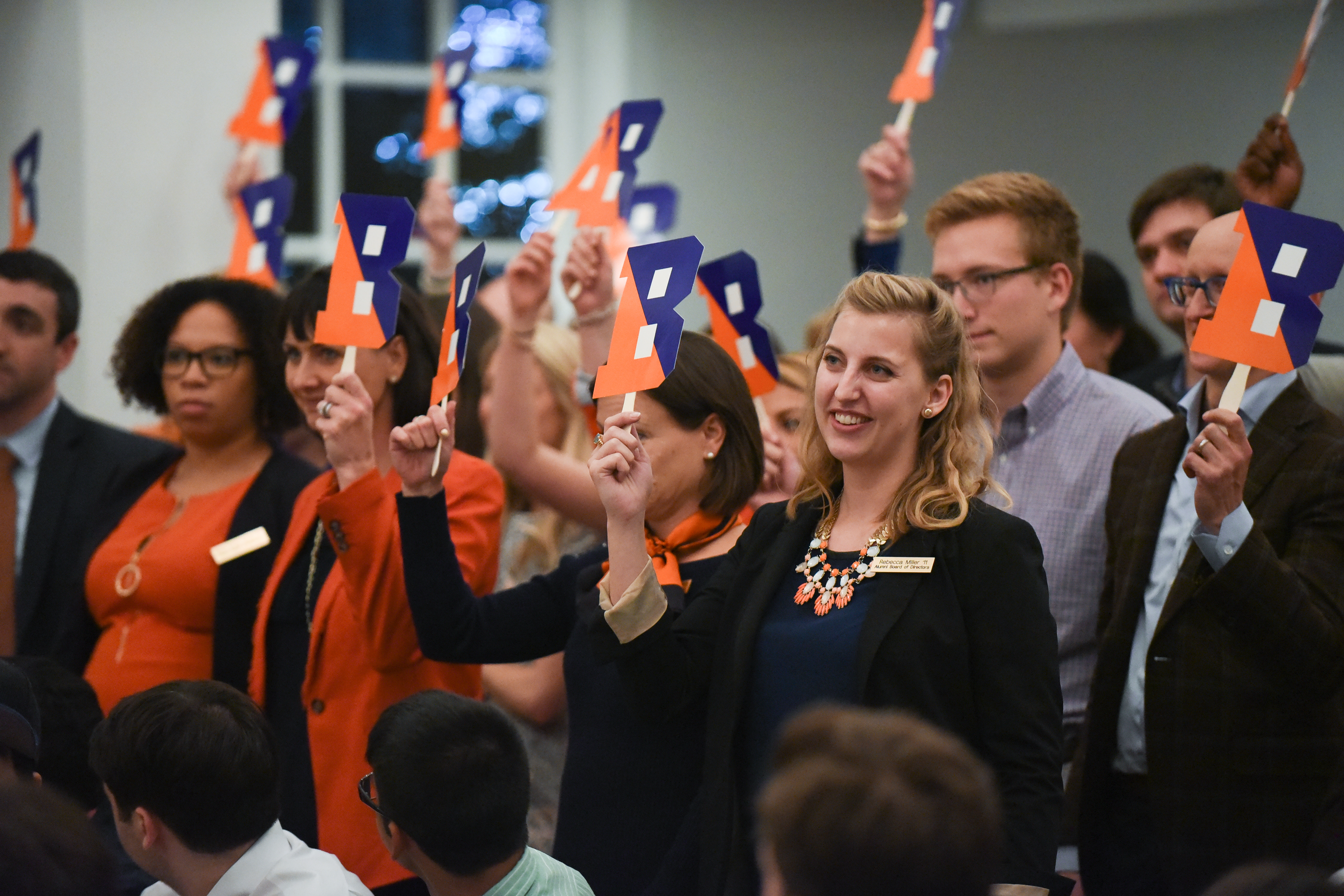 Greetings, Fellow Alumni:
I am pleased to update you on our most recent Homecoming meeting which was busy and productive!
We opened with a moment of silence in honor of board member Lisa Bogan '78 who passed away on September 16, 2016. Lisa–humble and kind–was deeply engaged with her community, especially in the education sector. Her beautiful legacy lives on in her son, Doug Bogan '14 , who served as a student member on the board. (Read more about Lisa here.)
Our guest of honor, Chris O'Brien, entertained our questions about the Board of Trustees. In addition to our committee meetings we:
Heard from six Bucknell Public Interest Program students who received funding from the BUAA for their summer experiences.
Approved the 2016-2018 Strategic Plan and 2017 budget.
Welcomed the Class of 2020 at the 17th Annual First Night Celebration, debuting a BUAA video showing first-year students how they can continue their relationship with Bucknell after their four years on campus.
Held orientation for fifteen new members and three new student members.
In addition, our executive team participated in a focus group with Ologie to provide feedback on the creative branding campaign commissioned by the Trustees. We also had a fun Bucknell trivia contest after taking a tour of the impressive new Graham Building. The Graham Building, made possible through the generosity of alumnus and Trustee Emeritus Bill Graham '62, is the home of the new Student Health Center and Wrestling Facility.
Finally, we have launched several new initiatives, including a Reunion Cross Committee Initiative, #BucknellNation, a digital version of The Magnet, and Mock Interviews for Juniors in the fall.
There are so many other great programs in the works that I look forward to updating you about as they come to fruition.
Thank you for your ongoing support and 'ray Bucknell!
-Tara Garrity Lebda '94
Enjoy the photos and video that captured some of Homecoming Weekend's most memorable moments. Save the date for next year's celebration, Nov. 3-5, 2017.