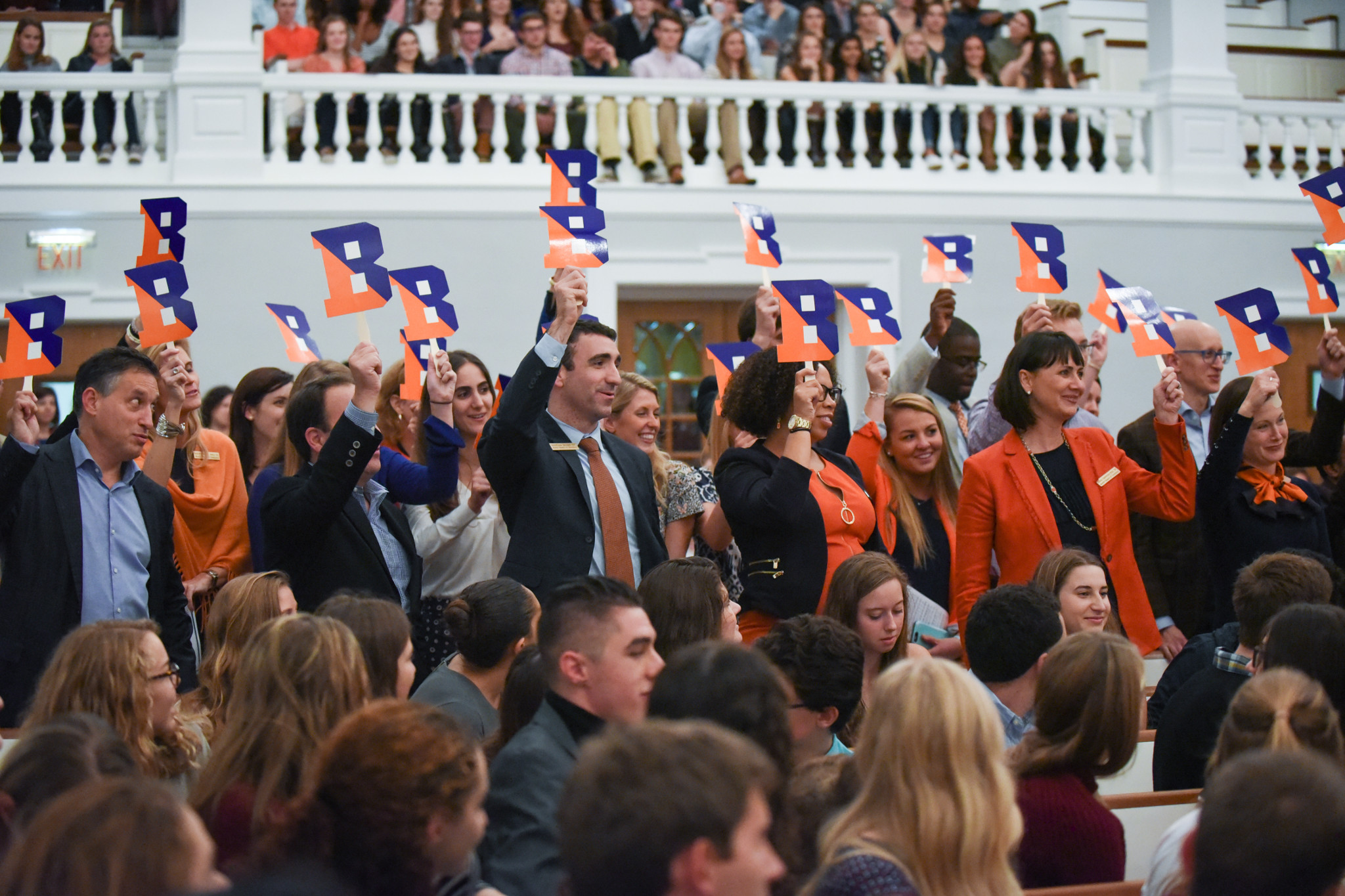 First Night–implicitly the "first night" of many. I remember my First Night very well and I have many times wished I could be back at Bucknell enjoying my first semester again. I really do not think I understood what First Night was until a few years after leaving Bucknell. It was a moment to reflect on the first weeks of college, come together again as a full class and most importantly become part of a vast network of Bucknell alumni around the world doing interesting and innovative things.
First-year students, the Class of 2020, became part of our Bucknell Alumni network this past Homecoming Weekend. As "veterans" we now understand what this means, but it was only after leaving campus and experiencing Bucknell from a different angle for a few more months, and then years, that we truly realized how special it is to be part of the alumni community.
It was quite incredible for me to sit in the chapel and watch First Night unfold. It made me think back to when I sat in the pews of the chapel 14 years ago as a student. As our board president Tara Garrity Lebda '94 asked questions about our experiences at Bucknell, various board members raised and lowered their Bs–sharing their Bucknell experiences and connecting with students with one small gesture. It was the best part of the evening for all.
There is no question that we all reminisce about Bucknell for many different reasons. Whether you graduated a year ago or 10 years ago, we all think back to our First Night as a starting point–as the first night of a lifelong Bucknell connection.
-Alessandro Zanelli  '07
---
Enjoy photos of the Bucknell University Alumni Association Board of Directors welcoming the Class of 2020 to the Bucknell alumni community!