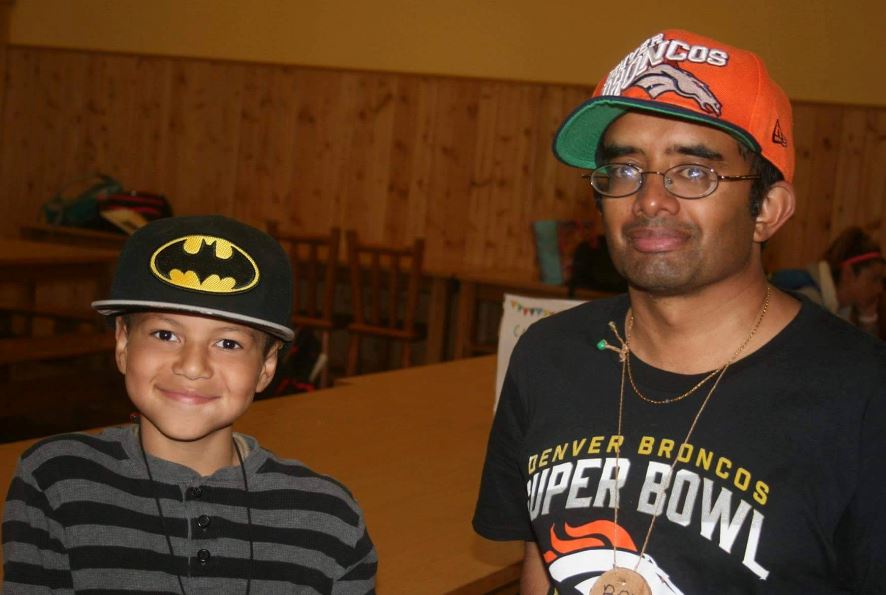 Early in summer 2016, I decided to do something I always wanted to do. It wasn't a trip somewhere or an extravagant purchase; it was to volunteer for an extended period of time with sick children. I've always been involved with volunteer work with kids, but this was going to be for an extended period of time. Truth be told, I was terrified and even after I got accepted wasn't really sure if I was going to do it until I got on an airplane to fly to Denver.
I spent a week as a camp counselor at Roundup River Ranch, which is three hours west of Denver. Roundup River Ranch (RRR) is part of the Serious Fun Network, which is a series of camps nationwide for chronically sick, or in some cases, terminally ill children. At Roundup River Ranch, they had five weekly summer sessions focusing on a variety of diseases, from brain tumors, to craniofacial anomalies, to heart disease to digestive issues and more. My week the kids had HIV, severe asthma or Cystic Fibrosis.
I was placed in the Buckaroos cabin with other volunteers and twelve boys ages 7 to 10. Five of the boys had HIV, three had severe asthma and two had Cystic Fibrosis. After a day of training, the boys (and 60 other campers) showed up. I really did not know what to expect. Many of the boys in my cabin had behavioral and/or psychological issues such as chronic bed wetting, mood swings and PTSD. However, they all just wanted to be little boys…goofing around, playing and talking NON-STOP. When we finally got them to bed after the first day, I was awoken three hours later by a knock on the door. Our youngest camper was homesick. I spent some time talking to him and explaining all the fun activities to come and he finally fell asleep.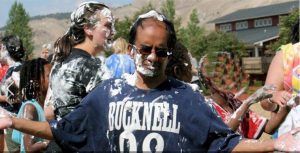 There were tons of fun activities! Horseback riding, boating, fishing, a climbing wall, zip lining, arts and crafts and nature walks were just some of them. One of my jobs was to help with all the activities, and since the camp's unofficial motto was "challenge by choice," make sure the kids who were too nervous or not interested in an activity had something else to do. Mealtime and bedtime were exhausting!
By the end of the week I was tired but had grown fond of the kids and other counselors. Roundup River Ranch is a special place where kids who have experienced a lot can still be kids while still getting the medical care they need. I am already looking forward to summer 2017!
-Raj Thangavelu '98
---
Raj has served on the Bucknell University Alumni Association Board of Directors since 2011. He is also a key volunteer with Admissions, the Bucknell Club of Washington, D.C. and the Career Development Center. We are so grateful for volunteers like you, Raj!