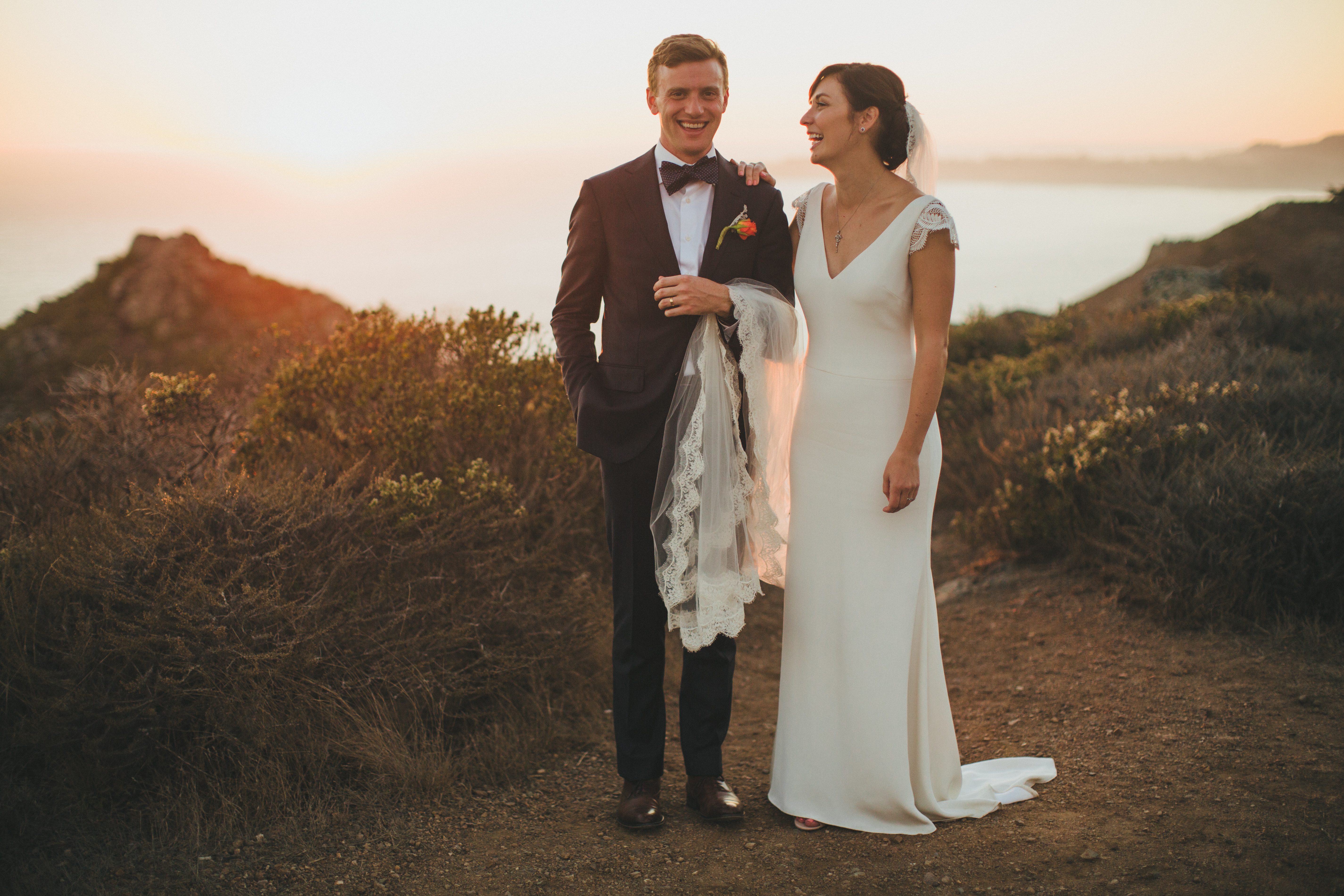 As campus celebrates Bucknell in Love, it's the perfect opportunity to share the story of how Anna (Riker) Mulligan '08, BUAA Board of Directors member and Bucknell Club of Chicago Co-President, met her husband – a fellow Bucknellian.
Brian and Anna attended Bucknell University at the same time, both Class of 2008. It would be safe to assume that since they graduated the same year they must have known each other on campus. Surprisingly enough, they did not! Brian was a Management and Biology double major, wrote for The Bucknellian and rowed crew for a bit, while Anna was a Political Science major with double minors in Italian and Classics and sang a cappella. Even after much digging, they found out that they didn't have a single class or activity that overlapped.
Luckily, fate intervened three years after graduation when Brian got a job offer in San Francisco. When he moved west, Bucknell asked him to lead the Finance Network for alumni and he was given a list of alumni to get in contact with. Anna had been the president of the alumni club for the Bay Area for two years and was on that list. They went for drinks to talk about the club and ended up spending hours talking about everything but the club. As Brian's mom – Carolyn Marie Mulligan '74 – says, it took him "3 years and 3,000 miles to meet another Bucknellian"!
Anna and Brian relocated to downtown Chicago this past August and tied the knot on September 24, 2016. Congratulations, Mr. and Mrs. Mulligan!
Did you meet your significant other at Bucknell? Email your photo and a brief description of how you met to SocialMedia@bucknell.edu. We'll post your photo in our Bucknell in Love Facebook album.