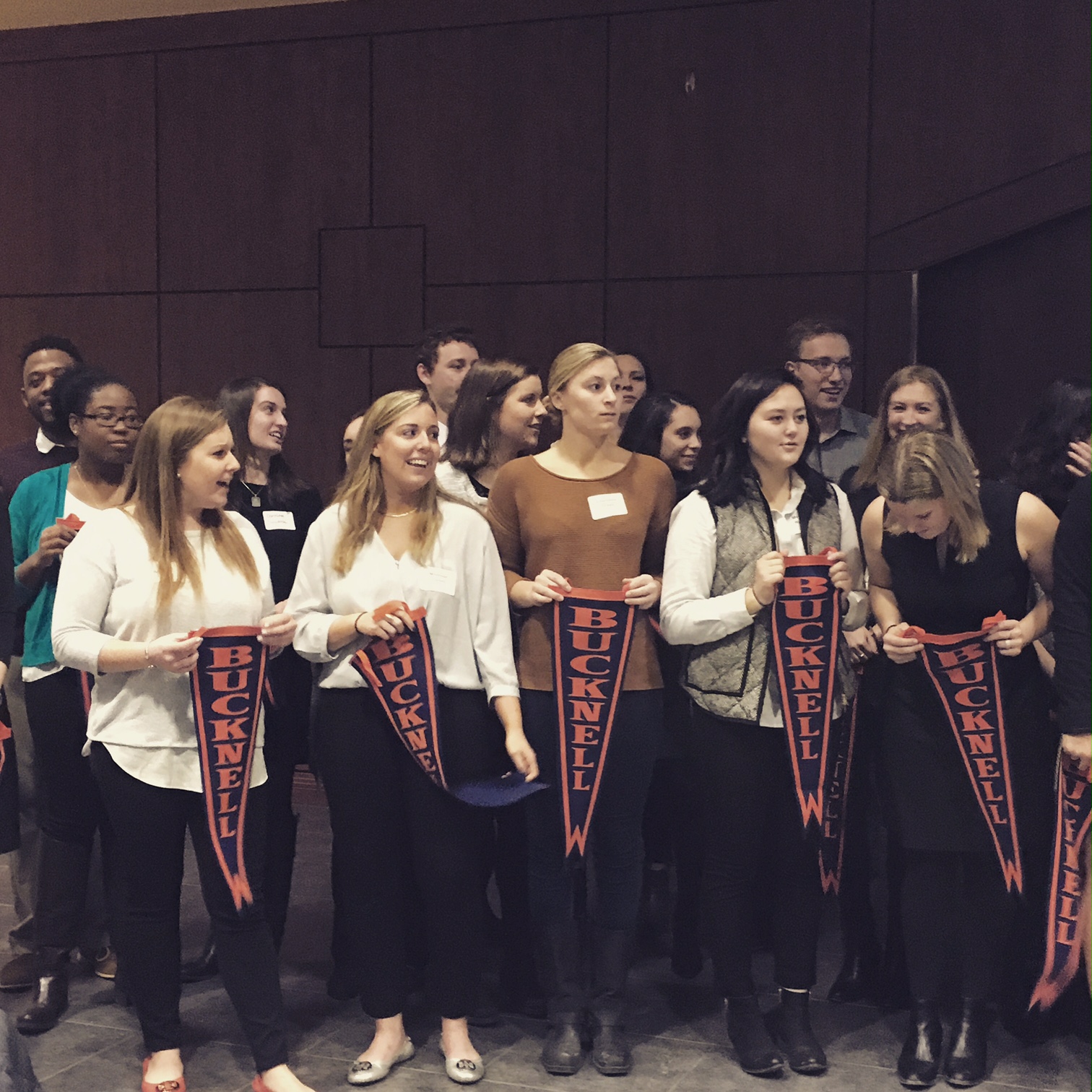 Greetings Fellow Alumni!
Lewisburg was cold and sunny for the BUAA's Winter Meeting held on campus, February 3 – 4. Our time spent together was extremely productive with a lot of activities packed into 24 hours. Our most meaningful initiatives come to life when we spend time connecting with current students and this meeting was no exception. We hosted a dinner for 90 of our senior leaders and presented them with a pennant to say thank you. The pennants can be hung in their offices/classrooms after they graduate to remind them of Bucknell. We also hosted a Sophomore Lunch for 130 students where they heard networking and general life advice from Alessandro Zanelli '07, Kimberly Wilson Wetty '93 and Nortey Yeboah '06.
We were also lucky enough to hear from Kevin Smith, the president of the Bucknell Parents' Board. His executive team also joined us for the Sophomore Lunch.
We spent a decent amount of time in small group discussions to brainstorm ideas to improve the Reunion/Homecoming experience and our interactions/touchpoints with students.
Trying to expose ourselves to some varied University events, we also met up with Bucknell Club of Greater Susquehanna Valley (also known as the "home club") at the wrestling meet against American University, which we won 29-4. Go Bison!
We continue to support and be supported by the wonderful University staff with whom we interact. Thank you for all of your hard work to make Bucknell a better place.
'ray Bucknell,
-Tara Garrity Lebda '94