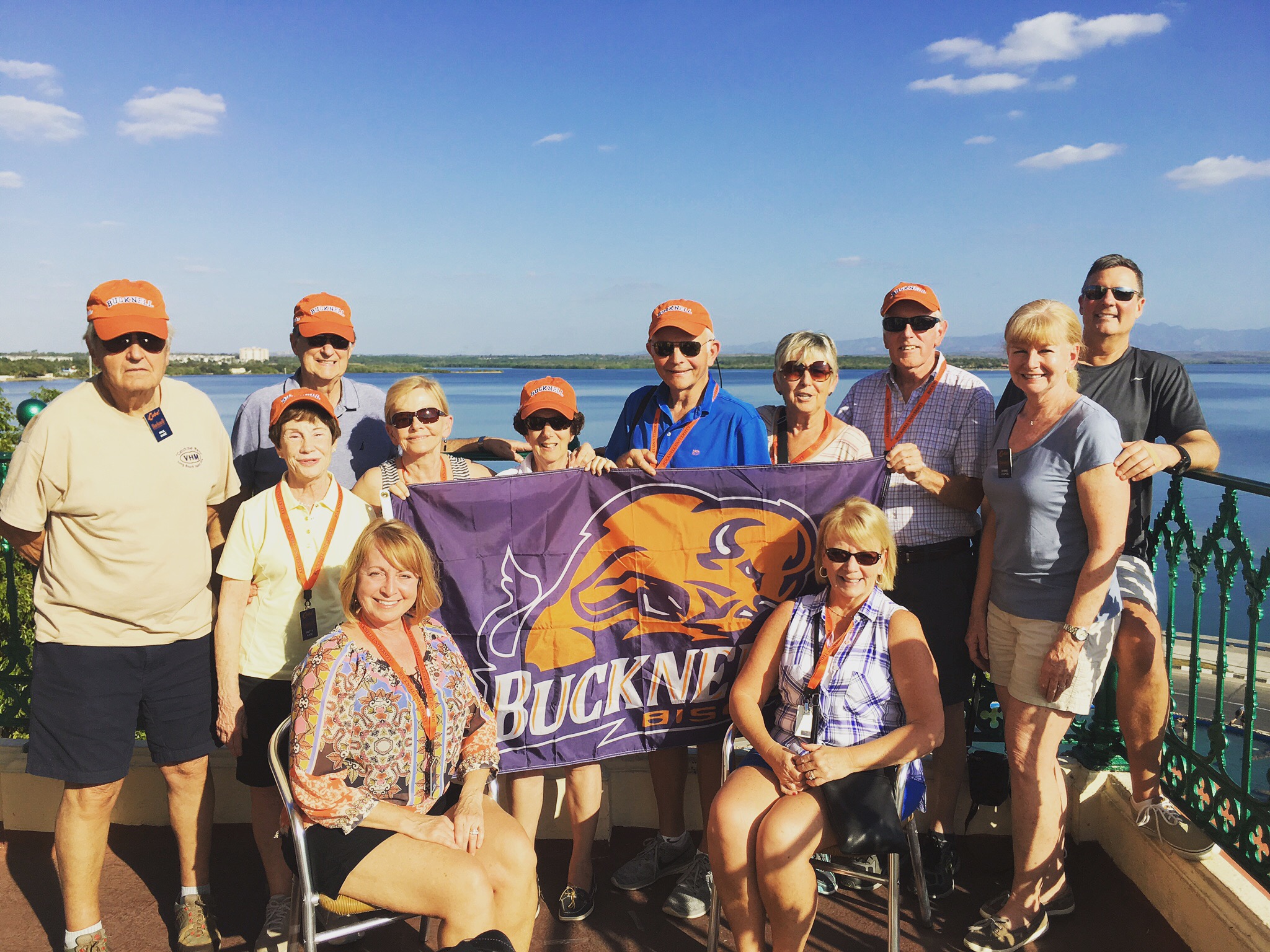 In January 2017,  a small group of Bucknell alumni set out on a unique journey of cultural exploration and adventure through the Alumni Travel Program. The program offers worldwide travel opportunities to members of the Bucknell community; including alumni, parents and friends.  These meticulously planned vacations afford interested alumni the opportunity to get to know one another in an intimate setting, while discovering new and exciting things in a different country.
On a recent tour, alumni embarked on a voyage to the country of Cuba where knowledgeable hosts led them through an enriching people-to-people experience, as they immersed themselves in the country's history, culture, art, language and cuisine.  This trip, which was organized by Kim Thompson in Bucknell's Office of Alumni Relations, ran from January 19th – 28th, 2017.
Debra Loupos, Class of 1977, and her husband Peter attended the trip; we spoke to Debra about their experience. Below is an edited version of that conversation.
What attracted you to the Alumni Travel Program?
Well, we were planning on doing a special trip because we had just celebrated our 30th wedding anniversary. We'd already done a lot of Europe, and we weren't sure exactly what we wanted to do. I get brochures from Bucknell all the time, but this time what I received was a brochure about the Alumni Travel Program. I had an opportunity to read all about the trip, and thought it sounded great. And, my husband had always had a fascination with Cuba; it just seemed like something that would be a great fit for us.
Have you participated in group travel before?
Honestly, we are not the kind of people that would do a group tour, typically. We are a really self-sufficient couple, and often plan our own getaways all on our own. But Cuba is a country where you can't really do it on your own. The country just isn't setup completely for tourism just yet. With the Alumni Travel Program, every day was packed with wonderful experiences that were carefully planned for us.
What kinds of excursions were offered on the trip?
The first thing we did after we landed in Santiago was we stopped at this farm in a rural town in the eastern part of the island and had lunch. After we ate, we got a behind-the-scenes look at this three-generation farm project. Throughout the trip, we visited several historical sites, and heard lots of great music. We even went to Trinidad, which has the traditional pastel colored homes—it was so beautiful! We kind of started the trip on the eastern end and made our way down to Havana. It was interesting to go from a more rural Cuba to a more developed part of the country as the trip wound down.  Everyone we met was gracious and happy to welcome us. It was great.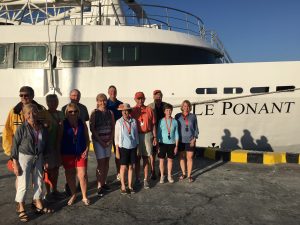 How did going on this trip help you connect with alumni?
There were three other alumni from Bucknell on the trip. I was the youngest, and graduated in '77, then there was some from '70, '64 and '60. We had such great conversations; we would talk about things on campus now and how they used to be in the past—it was one of the best parts about the trip.
Would you consider future trips with the Alumni Travel Program?
My husband says every day that we'd go back to Cuba again. And, as far as the Alumni Travel Program, it was very well organized. Kim went above and beyond to make us feel like Bucknellians abroad. She even had a Bucknell flag flown from the ship, and gave us lots of university swag to take along with us. We ended up giving a Bucknell baseball cap to one of our tour guides on the trip; so, somewhere in Cuba right now there's a guy wearing the Bucknell hat we gave him with pride.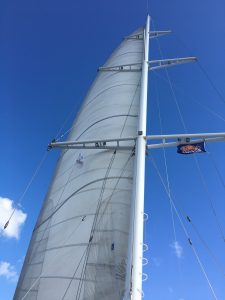 -Marissa Calhoun '10
If you're looking to get away, look no further than the Bucknell Alumni Travel Program. Bucknell offers some incredible global trips to members of the Bucknell family. These experiences, mostly tours, provide a fantastic and easy way for travelers to learn about new cultures and stay connected with other Bucknellians. Plus, many of the Bucknell's Alumni Travel Program trips offer significant discounts and, by booking your trip through the program, you're supporting the Bucknell University Alumni Association.
The trips range in duration and location, but there truly is something for everyone. A sample of this year's tours include: Southwest National Parks, The Mystique of the Orient, and Flavors of Sicily. Bucknell Alumni Travel Program is also capitalizing on the newly lifted travel sanctions to Cuba (one is coming up in March 2017 and more are being planned for 2018!).  
Go to http://www.bucknell.edu/TravelProgram to explore available scheduled destinations and book an unforgettable travel experience this year.