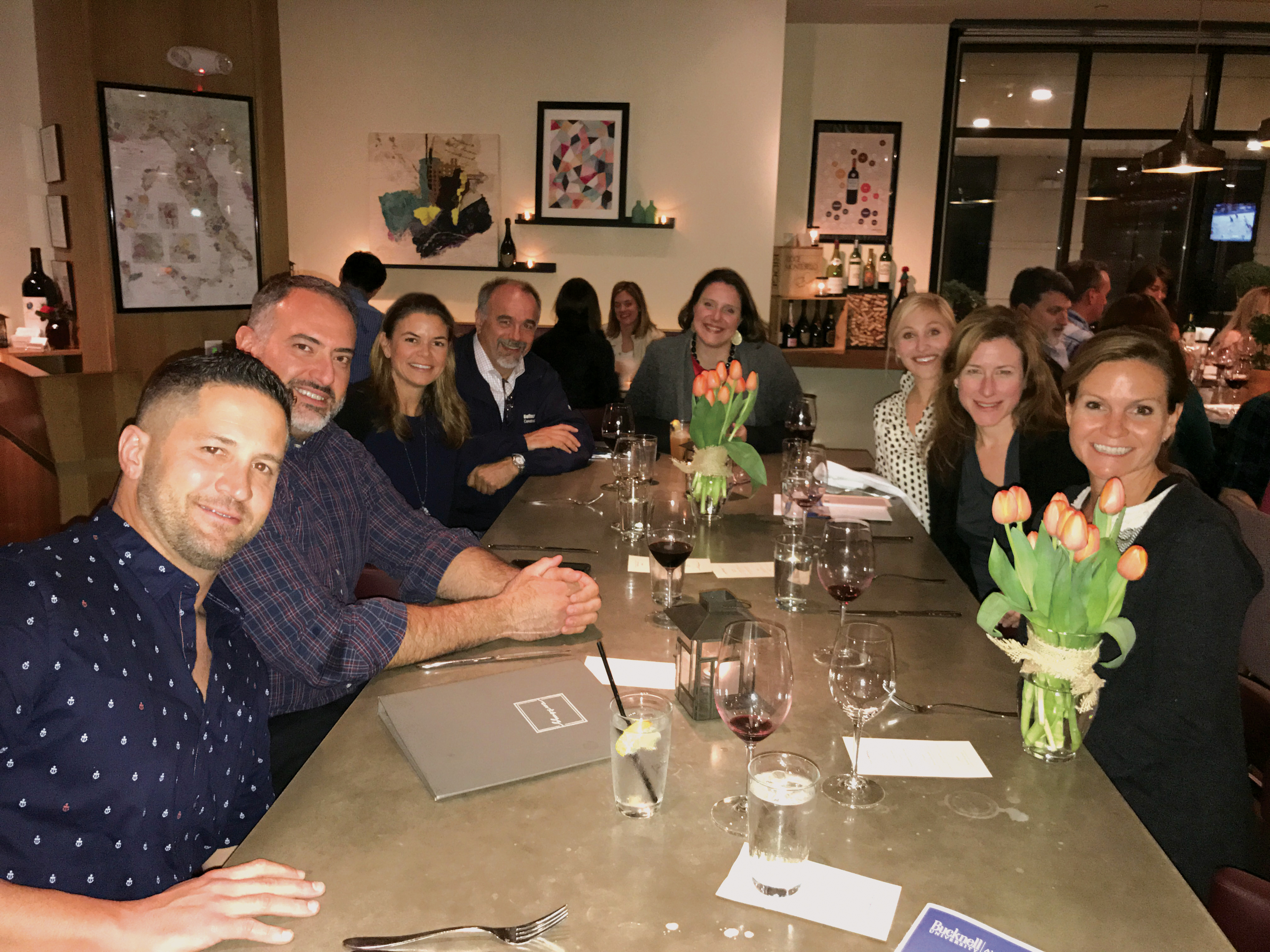 Tornado warnings could not keep Bucknellians away from meeting each other in Charlotte, North Carolina on March 1, 2017, for Bucknell's latest opportunity to gather – Table for 12.
While our table was finally set for eight versus 12, the connectivity that was planned for the evening occurred without a hitch! Bucknellians ranging from the classes 1987 to 2013 came together to celebrate their one commonality, graduating from Bucknell. Most of the attendees who came live in South Charlotte, but we were also able to welcome two additional guests who were in town on business from Raleigh and Philadelphia.
Connecting with alums in my community, who I would have never met otherwise, was so meaningful. We talked about mutual friends, past living locations on campus and shared Bucknell memories. We laughed, shared our life experiences since Bucknell and connected in a way that made me feel the magic of being a proud Bucknellian.
After the dinner, one attendee said, "I really enjoyed getting to talk to people in this type of setting. You actually have the ability to connect with them."
I highly encourage Bucknellians to take advantage of this unique opportunity.
'ray Bucknell
– Tara Garrity Lebda '94
Visit our Regional and Campus Events Calendar to find more opportunities to connect with fellow Bucknellians on a personal and professional level.