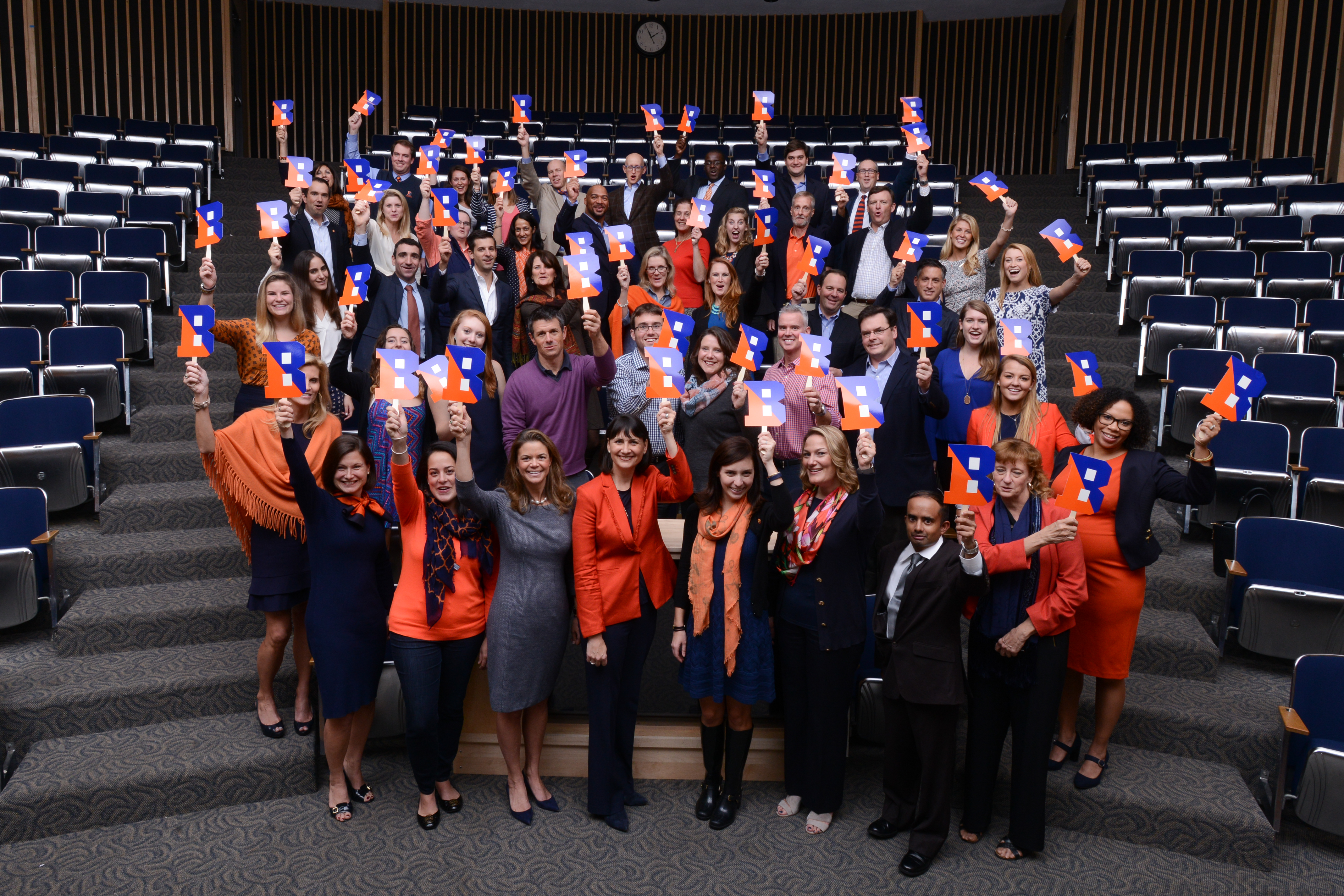 With its Homecoming meeting this past fall, the Bucknell University Alumni Association Board concluded its biennial strategic planning process. During this rigorous six-month process, the BUAA Board engages in an analysis of the effectiveness of its programs, researches the opinions and needs of alumni and the University, and proposes new goals and initiatives for the next two years. Inputs into the plan include a survey of the BUAA Board; conversations with the office of Development and Alumni Relations, the University leadership, Trustees and members of the Parents Board; and extensive discussions at the executive, committee and board levels.
Two major decisions were taken as a result of this process. First, when considering its mission, the Board decided to emphasize engagement as the primary way in which we can be impactful. Second, while the duration of the plan traditionally mirrors the two-year term of our executive team, it was recognized that to be truly strategic, the Board needs to embrace a longer-term approach. Thus, for each of the next five years, the Board endeavors:
To increase student engagement by 15%;
To increase alumni engagement by 15%; and
To increase online engagement by 15%.
The Board will implement these goals with a particular emphasis on the following three areas:
Continuously measuring and monitoring outcomes of board initiatives and directing resources to their greatest impact, including a review of our current structure and membership;
Increasing engagement with Bucknell alumni through BUAA Board programs, with and emphasis on disengaged alumni populations whenever possible and practical; and
Improving communication and awareness of programs and outcomes to enhance Board collaboration, particularly through the use of digital media.
During our winter meeting this past February, the Board began to advance these goals by brainstorming on how to improve on-campus engagement at Reunion and Homecoming Weekends and how we can add value to our student alumni members. Stay tuned for exciting new programs and ways to get involved, including online mock interviews with the junior class, rolling out our Bucknell: Table for 12 program nationally, welcoming transfer students into the alumni association, and using digital media to reach more of our constituents – such as our online newsletter, The Magnet! The full Strategic Plan for 2016 through 2018, is available here or on our website.
– Christine (Zapotocky) Kelleher '91
We encourage you to visit our website to learn more about who we are and what we do! To find Bucknell University Alumni Association events, and other events near you, explore Bucknell's Regional & Campus Events calendar.