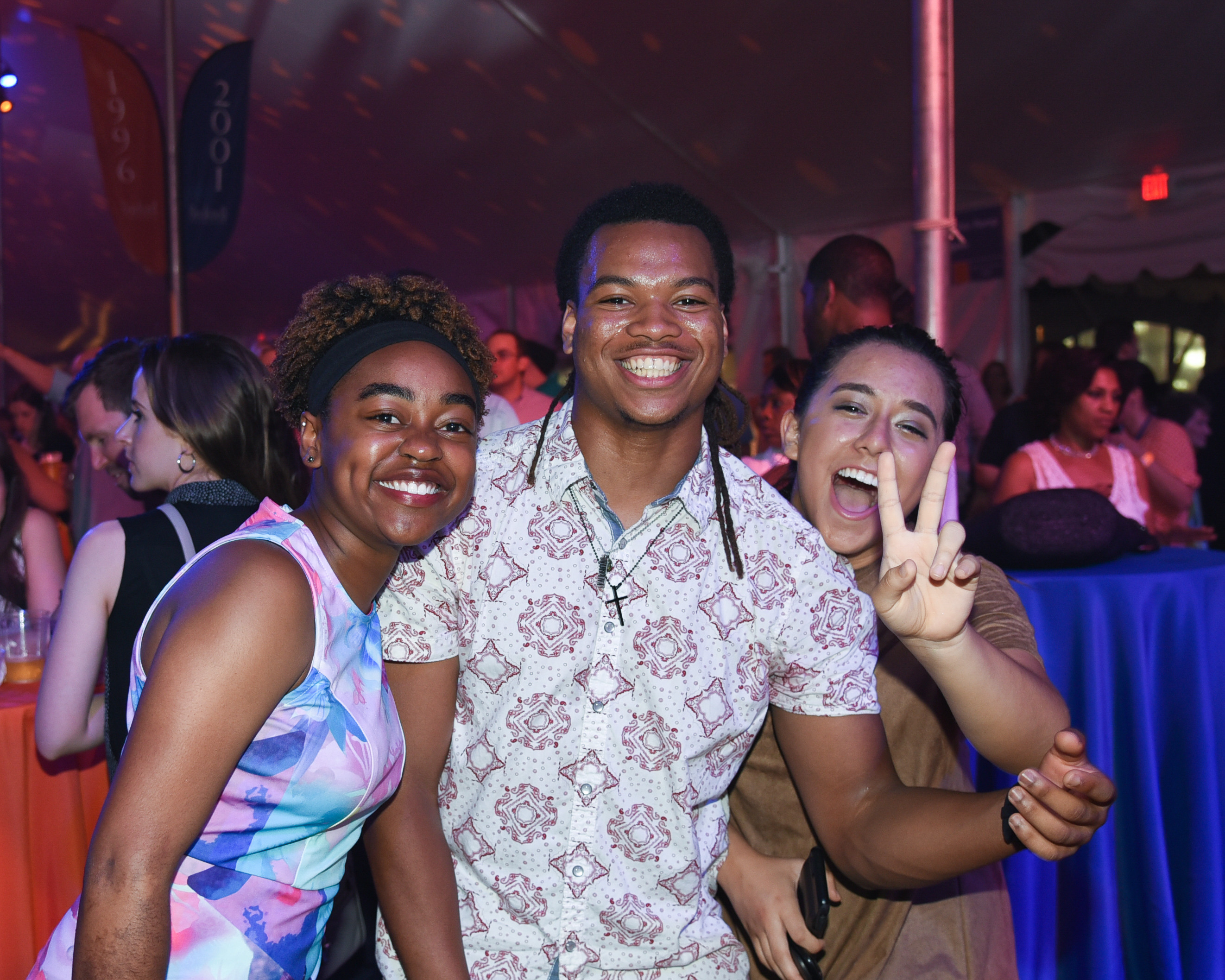 As we welcome the Class of 2017 to the alumni ranks, campus is also preparing for some of our more established alumni to descend upon campus for Bucknell University's Reunion Weekend!
Who's attending?
Classes ending with a 2 or a 7, plus all Emeritus classes will be celebrating their class reunion this year. Bucknell is expecting approximately 2,300 alumni, families and guests. Explore who's registered to attend and visit the class pages to see which classes are in competition for the Reunion cups. Winning classes will be announced during Reunion Weekend.
When is it?
Reunion Weekend officially kicks off at 1 p.m. on Thursday, June 1, with events for Emeritus classes and the Class of 1967. The jam-packed weekend continues through Sunday, June 4.
What events are taking place?
For all the golfers out there, join Friday's Alumni Golf Game! Later that night, check out the Welcome Picnic, Reunion's official Hawaiian-themed kick-off event featuring live music. The Welcome Picnic is followed by the Class Decade Party where each class can get together with classmates to catch up and enjoy music, dancing, fun, food and beverages. Saturday's activities include the President's Update and presentation of the Alumni Awards (learn more about the 2017 recipients), Spirit Parade, Class Receptions and Dinners, Bison Blast, Jazz Bar and Fireworks. On Sunday, say goodbye to fellow alumni at the Farewell Brunch or at Worship Services. The full schedule of events can be viewed here.
What's new this year?
New to the lineup this year is the Class Festival which will take place Saturday from 12:30 – 3 p.m. Each class can gather in their own designated area for social time, live music, lawn games, fun food and beverages. Also new this year are Segway tours of the campus! With all the changes that have been made to campus throughout the years, hop on a Segway and see what's new.

Still haven't registered?
While online registration closes Monday, May 22 at midnight, on-site registration will be available at Reunion Headquarters (Gerhard Fieldhouse):
June 1: 1 p.m. – 9 p.m.
June 2: 8 a.m. – 9 p.m.
June 3: 8 a.m. – 5 p.m.
Want to know more?
Check out the Bucknell University Reunion 2017 FAQ.
-Megan McKenna '04