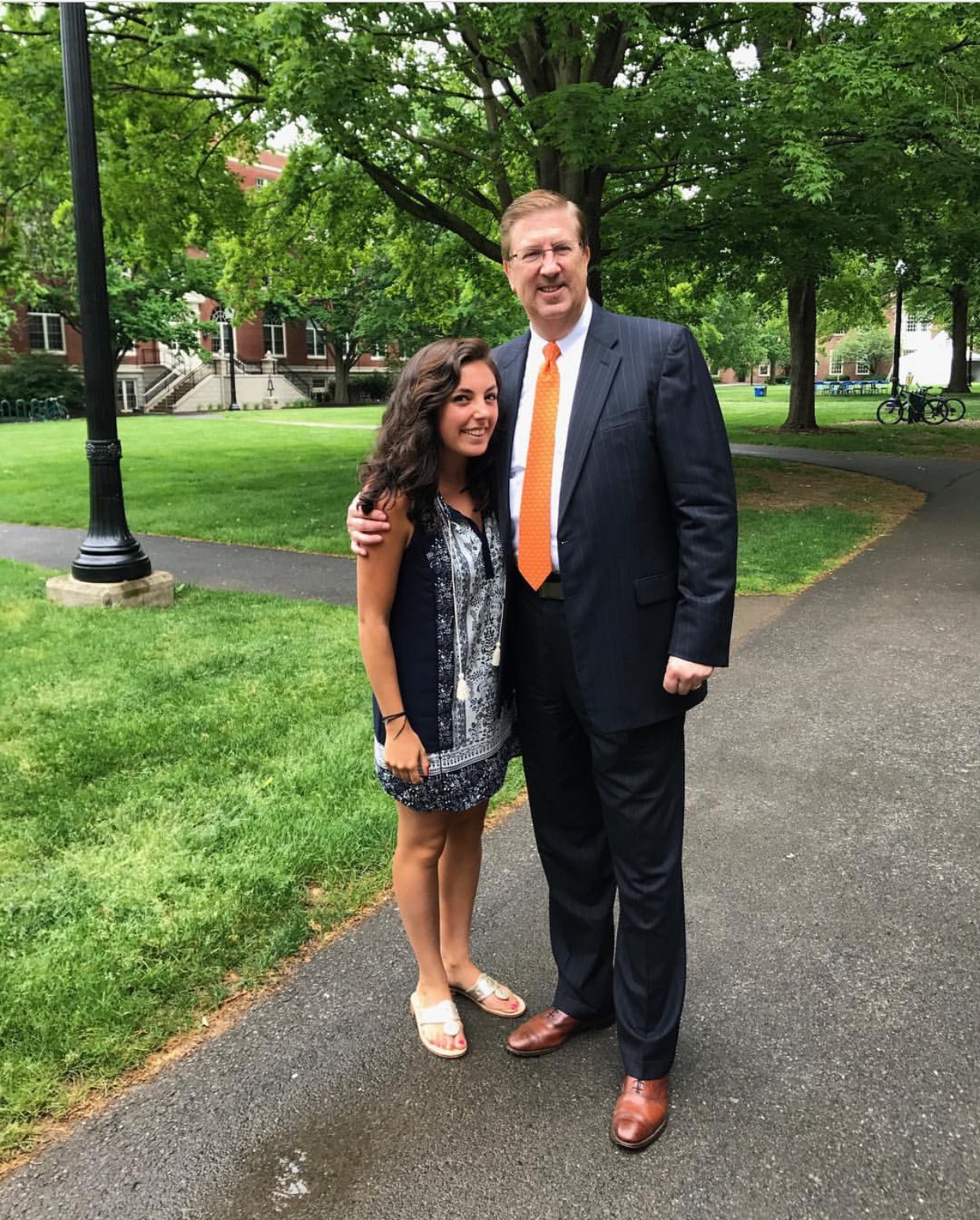 Over the course of my four years at Bucknell, I have learned that being a "Bucknellian" does not just mean being a student or alumna of Bucknell. It means being a member of a community that lends support to one another. I have personally experienced this strong sense of community through my internships and job search process.
My sophomore year, I learned of an internship opportunity to work for a Bucknell alumna at her company, Valerie Wilson Travel, through a friend in my first-year hall. When I emailed Kimberly Wilson Wetty '93 expressing my interest in working for a fellow Bucknellian, I received a warm and excited response. After interviewing, I was offered a summer marketing internship at her company and had an incredibly rewarding experience. Throughout the summer, I began to realize that the Bucknell culture (work ethic, discipline and respect for others) extends beyond the Lewisburg campus. After working with two Bucknell alumni that summer, I realized that whether we are graduates of this decade or of the last millennium, Bucknellians embody similar qualities that make me proud to be part of this community.
During my junior year, while studying abroad in Florence, Italy, I worked with the Career Development Center to find another summer internship. Through the Bridge, Bucknell's online job portal for students, I was able to apply for an internship at Ralph Lauren. Bucknell's outstanding reputation for producing high-quality graduates was recognized by Ralph Lauren. In fact, out of more than 3,000 applicants, Ralph Lauren hired three Bucknell students that summer to fill only 30 intern positions. Through that internship, I connected with many other Bucknell alumni who also worked for the company and were happy to share coffee with me and tell me about their experience. Once again, I marveled at the strong sense of pride, community and support that comes along with being a Bucknellian.
Ever since my internship sophomore year, I kept in contact with Valerie Wilson Travel and received endless support and mentorship throughout my internship and job search process. I am thrilled to share that I have accepted a full-time position with the company as their special events marketing coordinator, where I will be working closely with Kimberly and other Bucknellians. I am so proud to be surrounded by fellow alumni who have "paid it forward" for other Bucknellians. Rest assured, I will do the same in the future, not because of some blind loyalty to our alma mater, but rather because I know that the Bucknell experience and education prepares students to excel.
As much as I am saddened to have graduated from Bucknell, I am so happy to know I will forever be a part of a much larger community that makes being a Bucknellian so unique. 'ray Bucknell!
-Ally Mascali '17