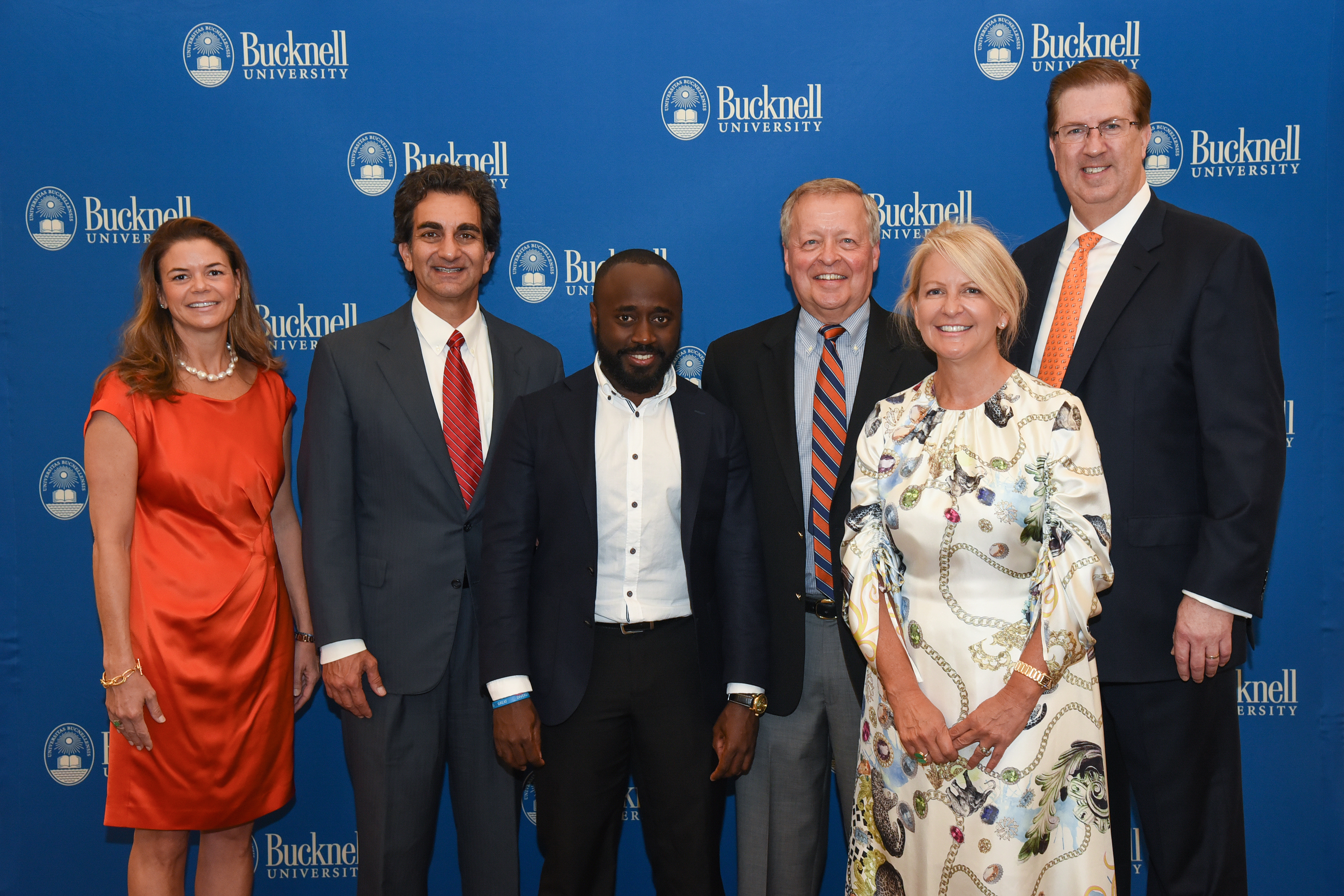 Greetings Bucknell Alumni,
We kicked off our Reunion Weekend 2017 meeting by convening at the newly renovated back room of the Bull Run Inn. It was great to see some former board members including our former president, Melissa Plaisance '82, who returned to campus to celebrate her 35th class reunion. President Bravman was kind enough to attend our meeting on Friday morning to update us on campus issues and the WE DO Campaign, which has raised $465 million so far. Next, we hosted a panel to learn about diversity and inclusion efforts on campus. We had a short board meeting where we learned about the soon to be launched Be Herd initiative which will facilitate increased engagement between the BUAA and the alumni community. We then walked over to the Weis Center lobby for a luncheon to celebrate Bucknell's new College of Management. After some very productive Board committee meetings, we celebrated our four Alumni Award recipients at a reception in the Elaine Langone Center. It was a thrill to hear how Bucknell has helped shape these very deserving recipients. We finished our day with a fun dinner at the Brasserie and celebrated the various reunion years with our friends and board members.
Wishing you a wonderful summer spent with your family and loved ones.
'ray!
Tara
Tara Garrity Lebda '94
President, Bucknell University Alumni Association
Have you met the Bucknell University Alumni Association Board of Directors?