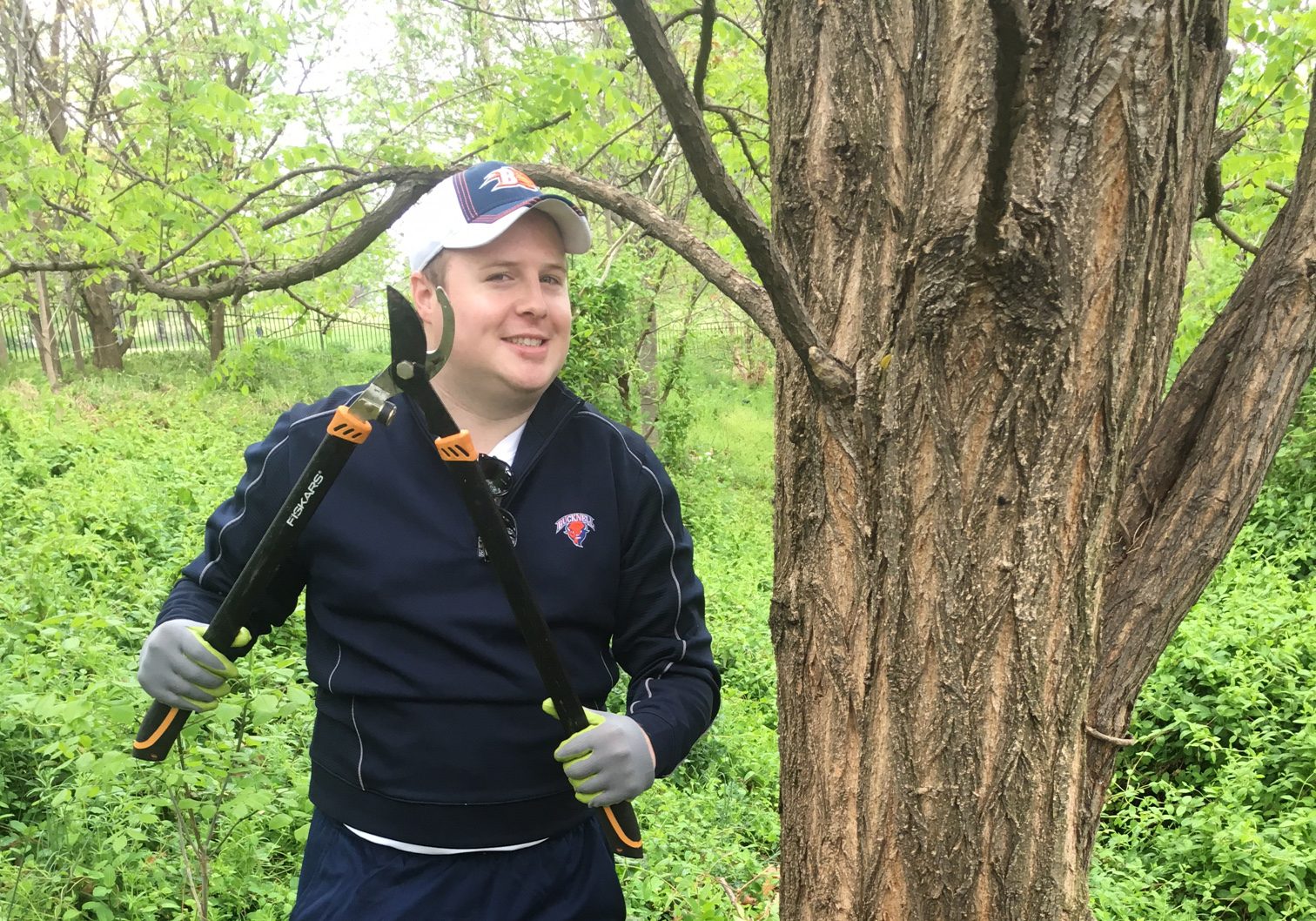 Joey Martin '12 volunteers as an Alumni Admissions volunteer, visiting local high schools and sharing his Bucknell experience with prospective students. He shares that his "volunteer roles have opened doors in the Baltimore area and made it easier to connect with other alumni in the region." With more than 50,000 Bucknell alumni residing all over the world, there are many opportunities to connect with friends and colleagues who share history, community and common goals for the University.
Joey recommends getting in touch with your Regional Club, which sponsor a variety of events and volunteer opportunities throughout the year. He has served as president of the Bucknell Club of Baltimore and also volunteered for his five-year reunion. If you have new ideas and creative ways to give back and remain connected with Bucknell, feel free to contact the Bucknell Alumni Relations office. As Joey shares, "Don't ever assume that an idea is out of the question. The traditional channels of volunteering shouldn't be prohibitive. If you have an inspiration, reach out to the University and share what's on your mind."
Recently as an Alumni Admissions volunteer, Joey had the opportunity to share his college experience with a co-worker whose son was applying to Bucknell. The co-worker was not a Bucknell graduate, but his son is now enrolled to become a member of the Class of 2021. Being a part of that decision showed him the vital role volunteers play in the future of our University. Joey looks forward to the new connection he now has with his co-worker, accomplished simply by sharing his Bucknell experience with a prospective student and their family.
Each year, Bucknell relies on more than 2,800 volunteers to bring Bucknellians together, share University news and advocate for resources to keep our University thriving. If you're looking for ways to give back to Bucknell, please consider completing our Volunteer Interest form. We can match you to volunteer opportunities based on your skills, area(s) of interest and time available. 'ray Bucknell!