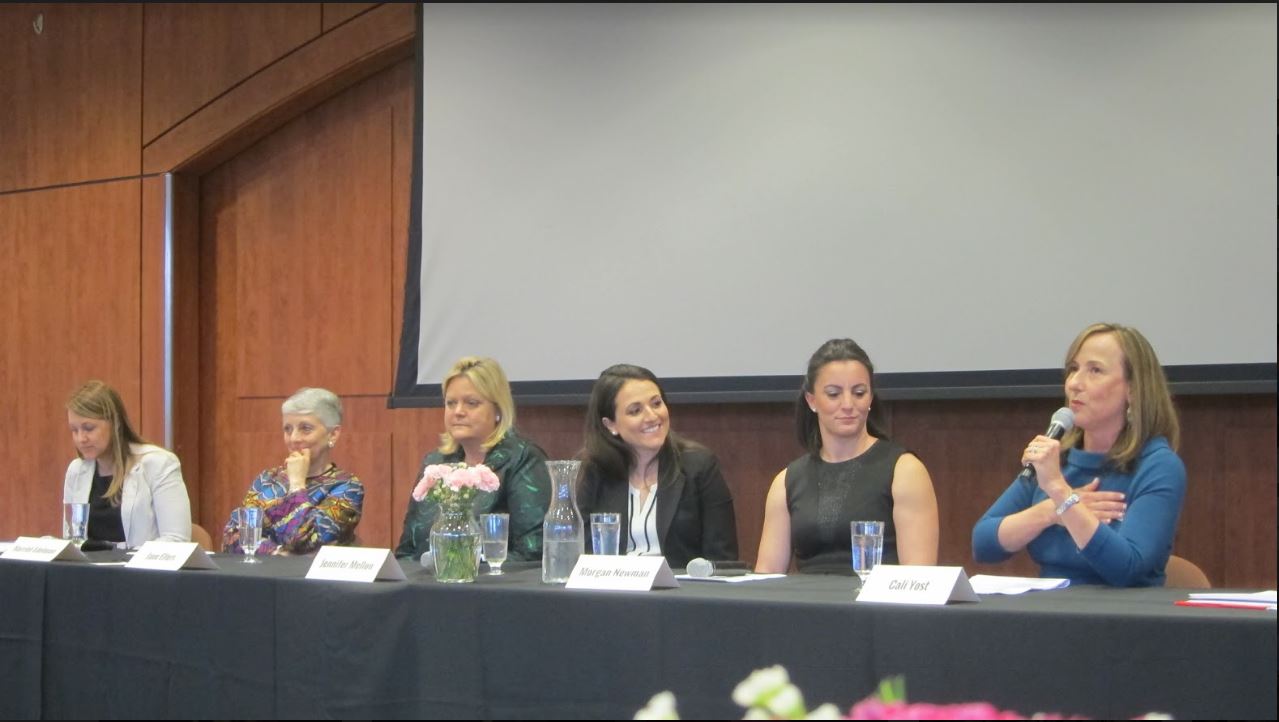 For the second year in a row, the Bucknell Alumni Association was proud to honor some of our core pillars by co-sponsoring ATHENA's annual panel discussion.
The University's chapter of ATHENA International, a non-profit organization that seeks to support, develop and honor women leaders, was founded a few years ago. ATHENA hopes to inspire women to reach their full potential and strives to create a balance in leadership worldwide. On campus, ATHENA is very active and was recognized as the best student-run organization for 2016. They host speakers, fundraise on behalf of the Williamsport YMCA, support the local chapter of Family Planning Plus and much more.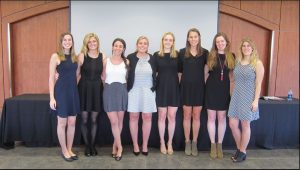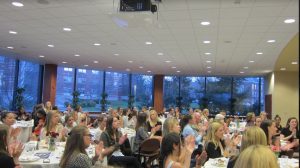 As they did in the past, ATHENA held their annual panel in March, in celebration of Women's History Month.  As the theme of Women's History Month was "Honoring Trailblazing Women in Labor and Business," ATHENA invited five successful and highly accomplished business professionals from a range of class years to speak. Panelists included Harriet Edelman '77, vice chairman of Emigrant Bank; Jane Elfers '83, CEO and president of The Children's Place, Inc.; Jennifer Mellon '04, co-founder and president of Trustify; Morgan Newman '09, financial advisor at Morgan Stanley and Cali Yost '87, founder and CEO of Flex and Strategy Group.
Attendance at this year's event grew to more than one hundred students resulting in a need to relocate the event to a larger venue! The program began with dinner, followed by panel introductions, a moderated discussion and Q & A.  When the official event concluded, all of the panelists stayed behind offering attendees valuable networking time.
Ellie McGuire '17, the outgoing president of ATHENA, said the event was an overwhelming success and she hopes attendees are inspired by the wide range of experiences that panelists brought to the discussion. Additionally, Emily Dietrich, program director of externships in the Career Development Center, thought the program was very successful. She was particularly impressed not just by the increase in attendance but how well everything was organized and the level of engagement from students and panelists.
-Raj Thangavelu '98