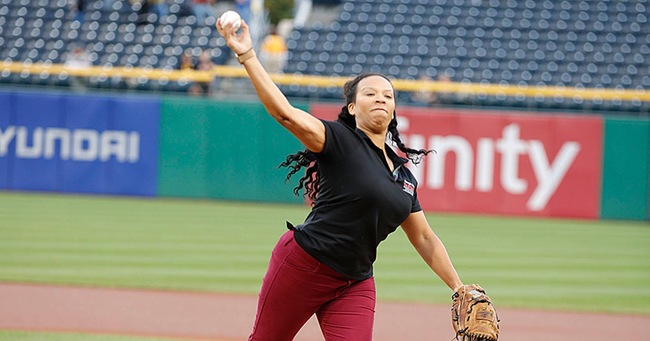 Each week we celebrate the Bucknell alumni community's professional and personal achievements. Check out this week's highlights:
Amanda Fazio '16 joins the Colgate Raiders' as assistant softball coach for the 2018 season. Amanda was a two-time All-Patriot League player and the 2016 Patriot League Scholar-Athlete of the Year at Bucknell. Congratulations!
Kevin Mathes '07 will return to Bucknell in September as the dean of admissions. Kevin is a Danville native who double majored in mathematics and education. Welcome home, Kevin!
MIT names Ken Urban '96 a senior lecturer in theatre arts, where he will direct the playwright program.
Christine (Zapotocky) Kelleher '91 joins the National Gallery of Art as chief of investments.
John Ackerson '78 is named a board member of Linn Conservancy. John graduated from Bucknell with degrees in civil engineering and geology, and will be the newest treasurer for Linn Conservancy.
J.D. Moriarty '94 is appointed to chief financial officer of Lending Tree. Congratulations!
Brian Hitchings '84 is named director of client solutions at MANSI Media in Philadelphia. Congrats, Brian!
Lynn Falkenbach Mull '98 launched Redwood Leadership Consulting, focusing on career counseling and leadership development.
Monica Harrison '07, softball coach at Carnegie Mellon, throws first pitch at PNC Stadium for the Pirates Game.
Have news to share? Send your updates to alumni@bucknell.edu. 'ray Bucknell!