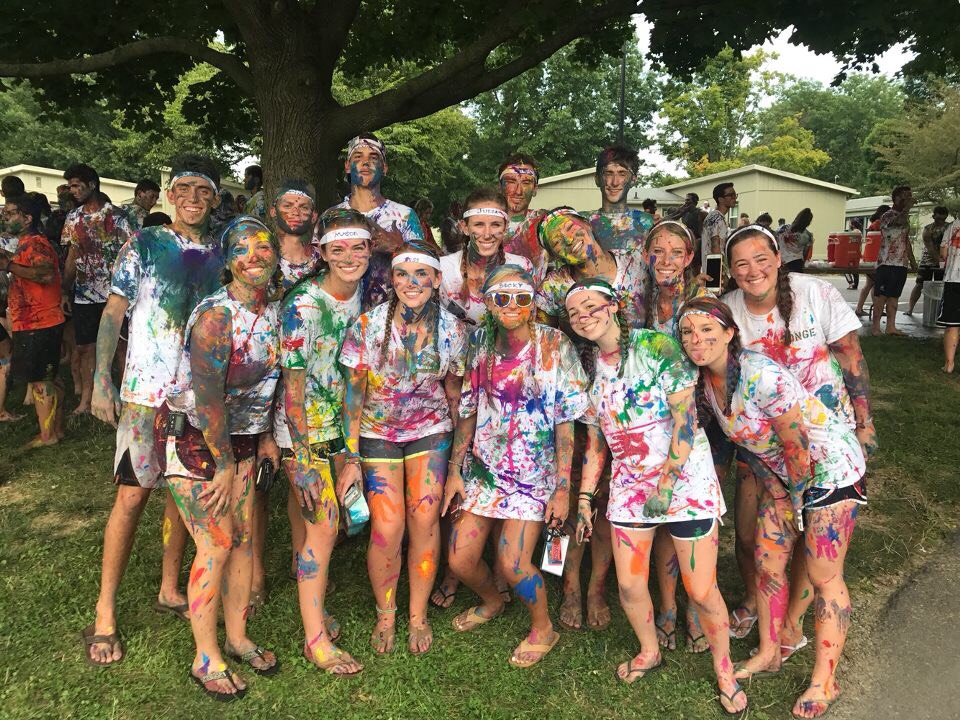 Whether it is the Orientation Staff's intense energy at 7AM on move-in day, the playful messiness at Color Games, or the intimate Candlelighting experience on Malesardi Quadrangle, Bucknell's New Student Orientation is an experience that Bucknellians will cherish forever. Bucknell Student Government Class of 2021 President Colin Fee '21 recalls that the most memorable part of his orientation experience was the first night at playfair in Sojka Pavilion.
"Despite only being on campus for four hours, playfair managed to make me feel like I was where I belonged. I actually realized I wanted to pursue student government on campus while getting a standing ovation from what must have been 100 people. Looking around at the cheering faces, I realized that this is what both my administration and Bucknell are all about: an encouraging community that, in this case quite literally, lifts each other higher" says Fee.
Colin believes what distinguishes Bucknell's Orientation is the "college freedom" that is supported and encouraged. Whether it's the intra-hall relationships or the spontaneous trips to the Bostwick, there is always a friendship waiting to flourish and a door being held open.
Luckily, the orientation experience doesn't end before the first day of classes. Bucknell's rich traditions come full circle four years later, when the seniors walk through the gates a second and final time. These rich traditions not only set Bucknell apart, but also resemble what it means to be a true Bucknellian: being part of a community bigger than yourself.
"Walking through the gate is something I'll remember for a long time and I can't wait to do it again in four years!" said Fee.