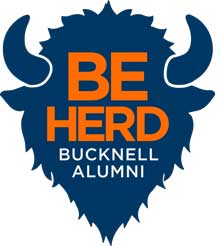 In July 2017, the Bucknell Alumni Association launched the Be Herd initiative to build a direct line of communication between the Bucknell alumni community and the Alumni Board. Alumni were encouraged to share concerns, feedback and ask questions. With over 30 responses, the Be Herd initiative is off to a solid start. The feedback the BUAA has received is being addressed among the board as well shared with the University. Since the launch, the team of BUAA President Tara Garrity Lebda '94 and Communications Committee members Kimberly Wilson Wetty '93 (Chair) and Jeff Dorst '90 have been working to tailor responses to each inquiry. Topics range from the political environment on campus, to student life and campus climate, as well as interest to get involved and volunteer opportunities.
Additionally, as part of the Be Herd campaign, the BUAA re-launched The Magnet, the BUAA's digital blog. Be sure to subscribe so you can stay connected. Each Tuesday subscriber's get an email with the latest articles and the email is only sent if there were new posts, so there is no concern about too many emails. We have over 284 subscribers already and the number continues to grow.
Looking for even more ways to be "in the know"? Be sure to connect via social media and follow Bucknell on Instagram and Facebook at @BucknellAlumni.
Stay involved, get connected and Be Herd!