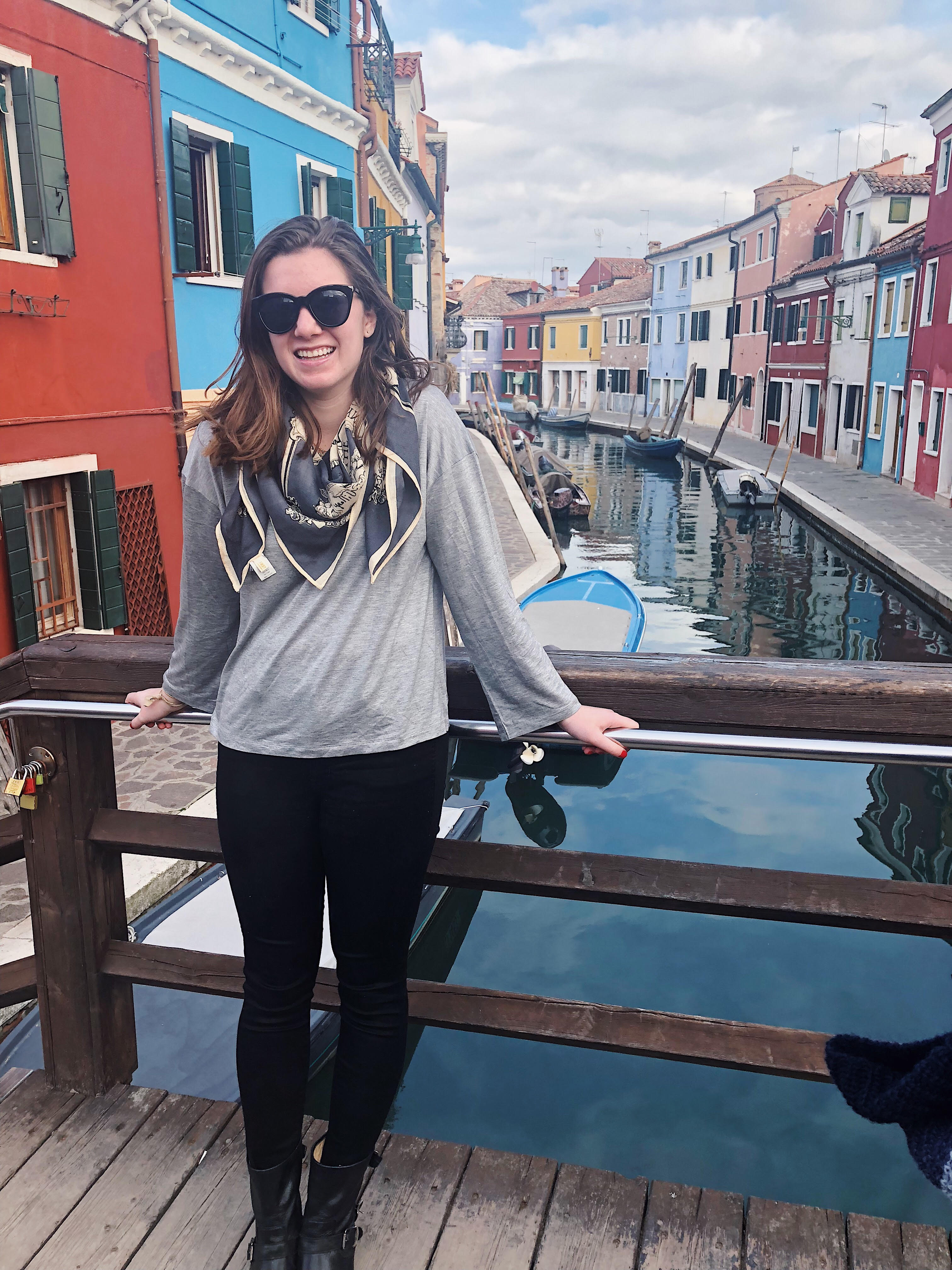 When I was little, I would frequently entertain myself by packing a bag with my favorite Barbies and outfits, and hop into my cozy coupe to start an adventure. Those "adventures" usually consisted of me "driving" around our porch, but nevertheless I have always fostered a desire to see the world, and studying abroad seemed like the perfect opportunity to do this.
I knew that studying abroad was the ideal way to enrich my Bucknell education. We often joke about the "Bucknell bubble," but I know I am not immune to it. I realized spending time in a new culture would force me to escape the familiarity and comfort that Bucknell has to offer. As a political science and economics double major, I wanted to learn about topics from a global perspective.
As the possibility of studying abroad neared, I would hear my friends speak about places in which they had studied and think to myself "Now, that is where I want to go!" Every place I heard about was fascinating, and the thought of only studying in one place appeared limiting.
I was lucky enough to find CIEE's Open Campus program, which allows students to study in up to three locations for six weeks each. While it was not easy picking three cities, I choose Rome, Berlin, and London. I picked cities that I thought had distinct and unique cultures. I also wanted the chance to study the impact of the United Kingdom leaving the European Union firsthand. I am halfway through my time in Rome, and while I feel like I am just now getting the hang of things, I realize that I am going to Berlin soon and am ready to embrace a new country and culture with open arms.