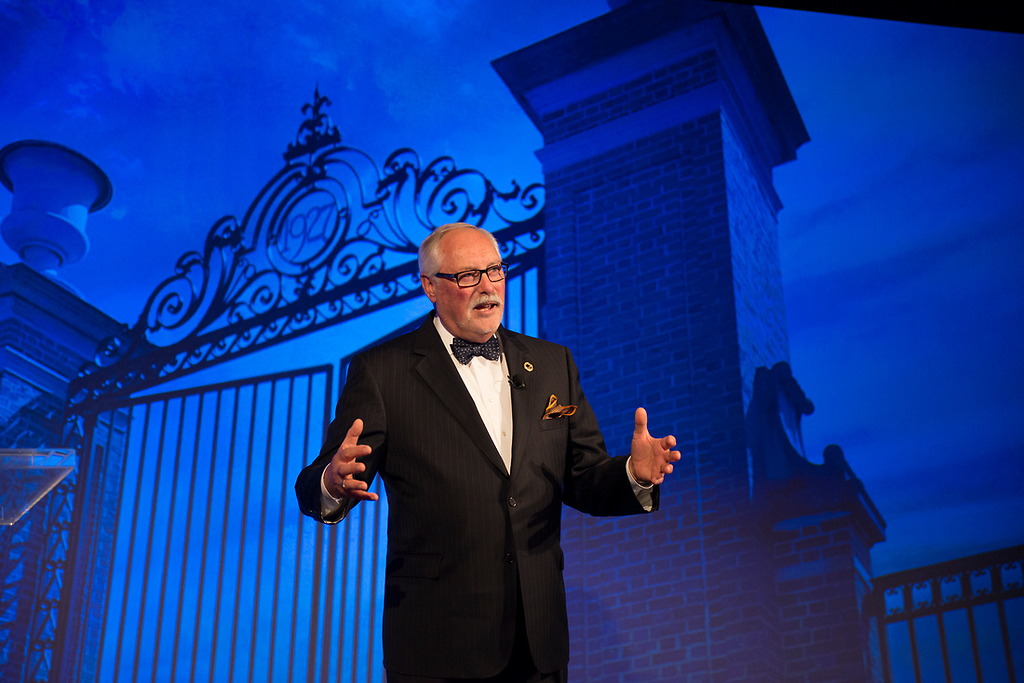 Join us for a three-part blog series showcasing the power of Bucknell connections to build businesses and awaken the entrepreneurial spirit – on campus and around the world.
By: Gary Sojka, Bucknell University President Emeritus (1985-1995)
Some play golf, others fish or play tennis. The list of post-retirement pastimes is endless. None of the traditional activities ever worked well for me. My wife, Sandy, and I continue to operate our livestock breed conservancy farm and I serve on a number of pro-bono boards, do "odd jobs" for the University and do some charity work, but I needed something else. The ideal solution presented itself when former Alumni Trustee Clifford Melberger '61 approached me with an idea. As a former bank loan officer, he was dismayed by the shocking percentage of start-up business ventures that failed within three years of their founding. Knowing that the long-term solution to strengthening the global economy was entrepreneurial activity, he was deeply concerned by the prospect of widespread social disruption caused by a predictable increase in start-up failures.
In an effort to impact that problem, we began to assemble a team of successful entrepreneurs, statisticians, management experts, engineers, educators, cognitive psychologists and internet experts. Fortunately, that group could be found almost entirely within the extended Bucknell family including a mix of alumni and faculty: Ron Benjamin '67, Clifford Melberger '61, Erin Jablonski; associate professor of chemical engineering, Tim Sweeney, professor of marketing, and Gary Sojka, Bucknell President Emeritus.
Thus began a three-year and ongoing effort to develop a testing instrument that can not only measure the entrepreneurial mind set, but may even be able to quantify it. Our group has developed a statistically-derived, scientifically-based measurement that can be delivered and evaluated online. Our EQA is an online assessment of how closely an individual aligns with successful entrepreneurs in five categories. As this project evolved we began to realize that we were not only engaged in a valuable piece of social entrepreneurism ourselves, but we may also have generated a monetarily valuable product. We are now fully engaged in structuring our company, have a patent pending on our intellectual property and have begun to market this product to educational and lending institutions through our Bucknellian-founded company, EntreMetric.
For me this has been a wonderfully stimulating engagement. I have developed a heretofore-unappreciated passion for starting a company and entering the marketplace. New information, skills and approaches were required for my participation. I feel I have grown and prospered as a result of my involvement in this stimulating project. But perhaps best of all, from my perspective, has been the opportunity to engage in a new way with Bucknell Trustees, faculty, alumni and students in a common and worthwhile enterprise. I don't think I will be taking up tennis any time soon.