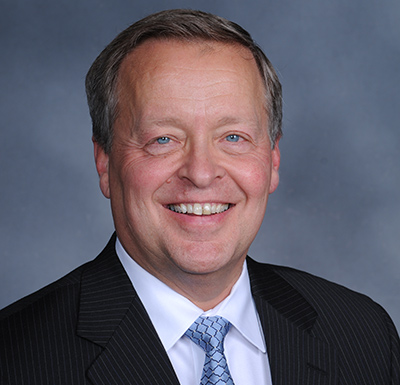 Join us for a three-part blog series showcasing the power of Bucknell connections to build businesses and awaken the entrepreneurial spirit – on campus and around the world.
By: Ron Benjamin '67
It's been my good fortune to have been involved in the start-up or purchase of seven different businesses in seven different industries over the past 50 years since graduating from Bucknell. And one important lesson I've learned over those years is that companies are not tables and chairs and buildings and computers, but rather they are the people who have joined together in a common task.
All of us have been exposed to the challenge of interviewing people for a job and/or having been interviewed in seeking a job. And of course, while there are various standard techniques used for selecting the right candidate for a given position (past experience, educational background, personality testing, reference checking, etc.), it is still not an exact science despite many years of perfecting the job placement and recruitment body of knowledge.
What's even more challenging to assess for those who have a reason to do so is to identify those individuals who have the ability to create, develop and manage a new enterprise. An entrepreneur is a rare breed who is often described as someone who can bring together creative ideas, scientific skills, and the supporting cast of people in a way that develops something tangible from an intangible concept.
In his book, Leonardo Da Vinci, Walter Isaacson described Leonardo as having "a free-range mind that merrily wandered across all of the disciplines of the arts, sciences, engineering, and humanities." At the end of many of his product presentations, Steve Jobs displayed a slide of a sign that showed the intersection of "Liberal Arts" and "Technology" streets, for he knew that creativity resides at such a crossroads.
Creativity applied to the collective group effort wherein tangible products and services result lies at the heart of entrepreneurship. And yet, to project an individual's ability to succeed in that effort presents a significant challenge. For which discipline and what experience and which personality traits do you measure?
I'm excited to be part of a group composed mostly of Bucknellians who have addressed this challenge and over the past three years have developed a scientific methodology that allows for assessing an individual's entrepreneurial mindset based upon statistically valid comparisons to successful entrepreneurs. We are squarely at the crossroads of liberal arts and technology and believe we can be part of a significant solution for encouraging the success of future entrepreneurs and intrapreneurs — and thus the global economy!