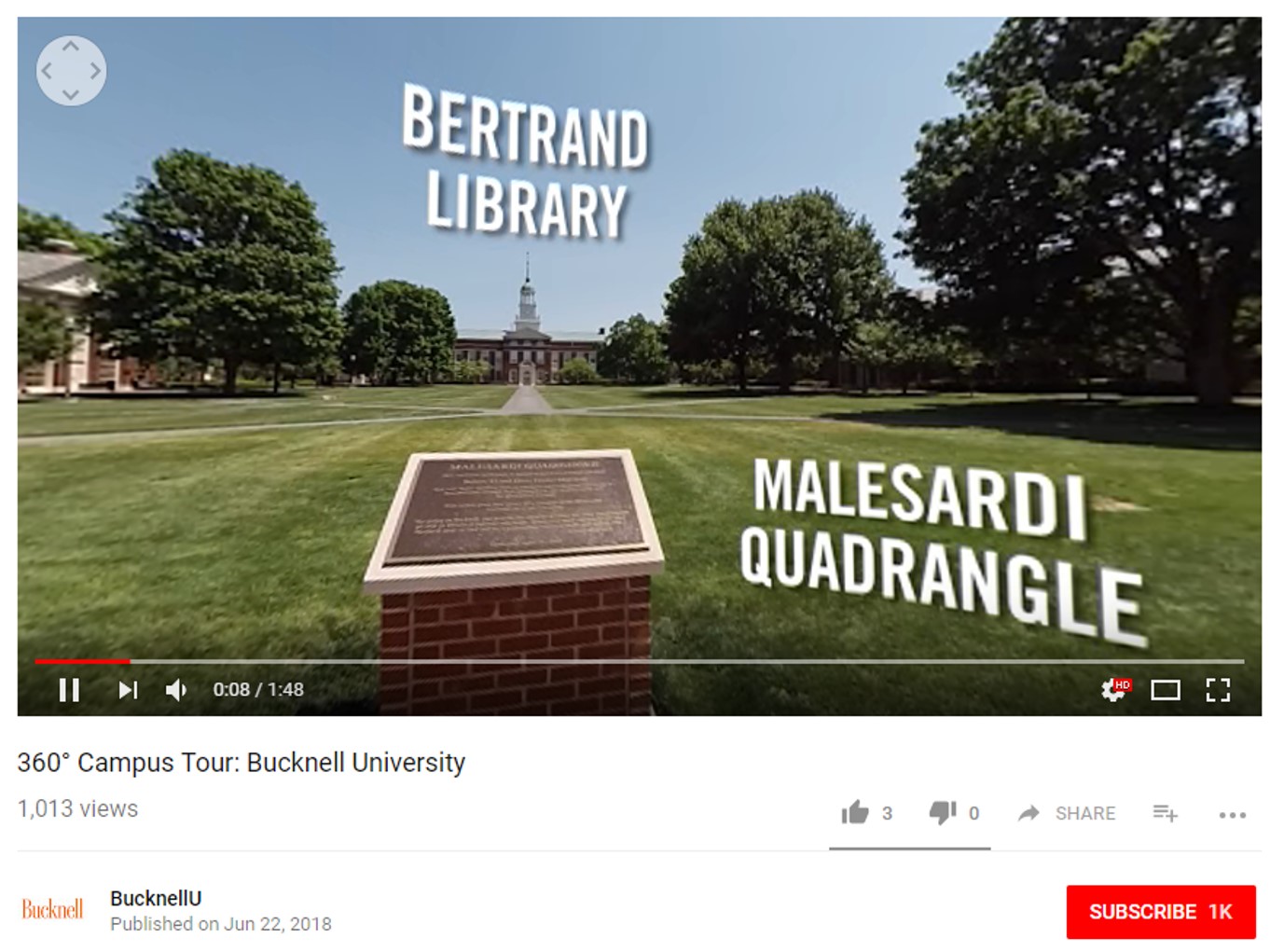 Getting back to campus isn't always feasible at the drop of a hat. If you long for a stroll through campus to see what's new, check out the latest 360° virtual tours, part of a series designed to bring alumni, visitors, and friends back to the 'burg virtually.
Click here for a campus tour.
Click here for a tour of Bucknell's math and science facilities.
Click here for a tour of the new Hildreth-Mirza Hall.
Subscribe to @BucknellU on YouTube for additional videos and updates.