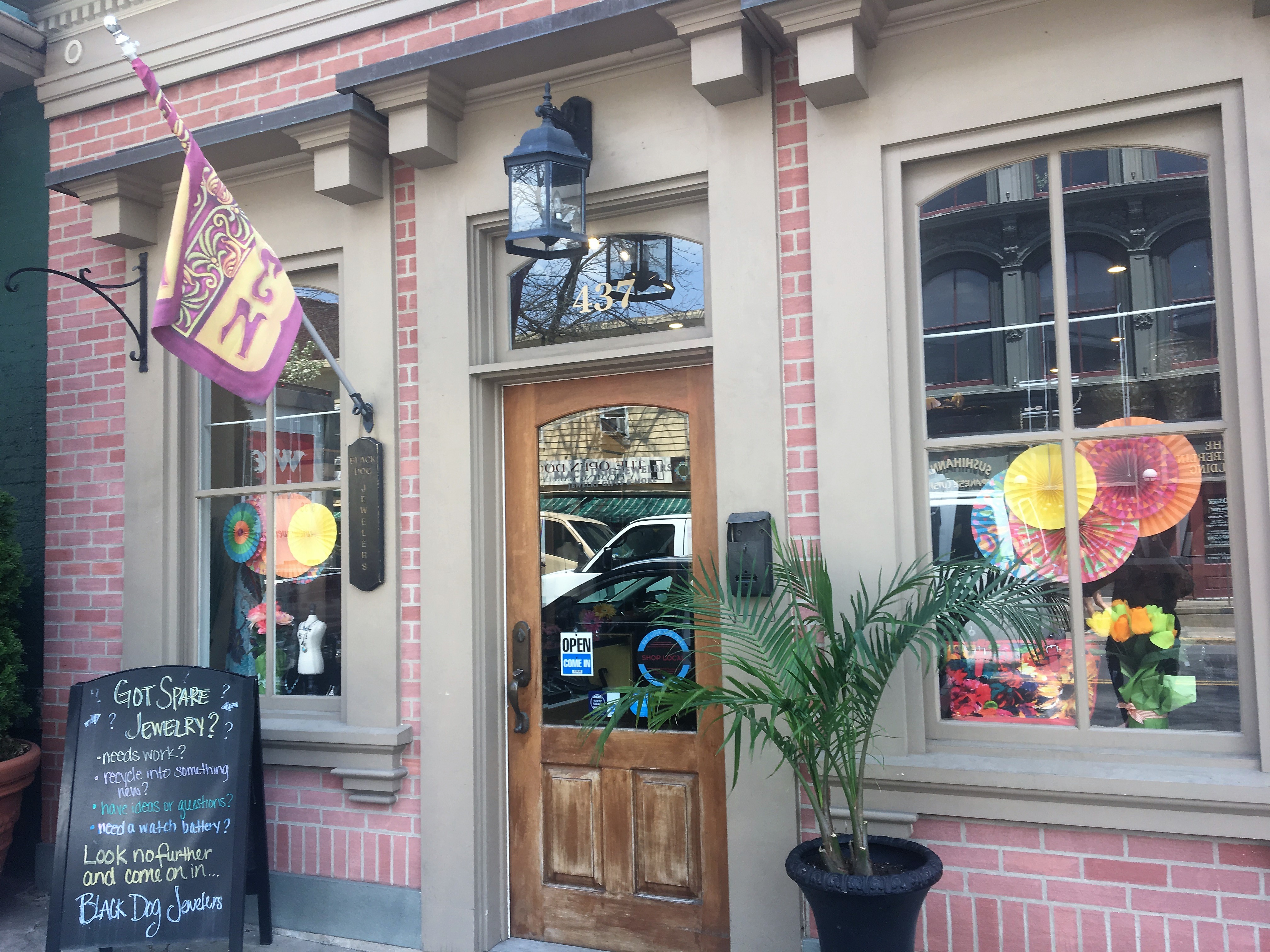 Business in the 'Burg is a Magnet feature profiling the local businesses that craft vibrant Downtown Lewisburg–a special part of every Bucknellian's experience.
It's always fun to come back to Lewisburg and see all the changes since we were students, and reminisce about the places we used to frequent.
It used to be that on Sunday mornings when students wanted a copy of the New York Times or Philadelphia Inquirer they would walk to town and buy a copy (in print, not online) at the News Agency at 435 Market Street.  
The news in Lewisburg is that although the News Agency is gone, it has been replaced for the past five years with a modern, charming and unique jewelry and gift store called Black Dog Jewelers.
The store is owned and operated by Susan Kaufman and her family.  The Kaufman's bring a special flair to Black Dog Jewelers and strive to make every piece of jewelry unique.  Black Dog offers hand-picked jewelry and gifts, including everything from high-end items like engagement rings to purses, scarves and other gifts. The Kaufman's also offer jewelry repair and custom jewelry creation.
When you meet Susan you can see that she has a passion for what she does.   Her goal is to sell "Real jewelry that people can wear not just for special occasions. You should be able to wear your jewelry all the time".  Her passion, along with her thirty-five year career at Zales and degree as a gemologist make this retailer truly unique.
Black Dog is a must-see on your next visit to Lewisburg.  Be sure to tell them the Alumni Board sent you! You can also visit online at blackdogjewelers.store.