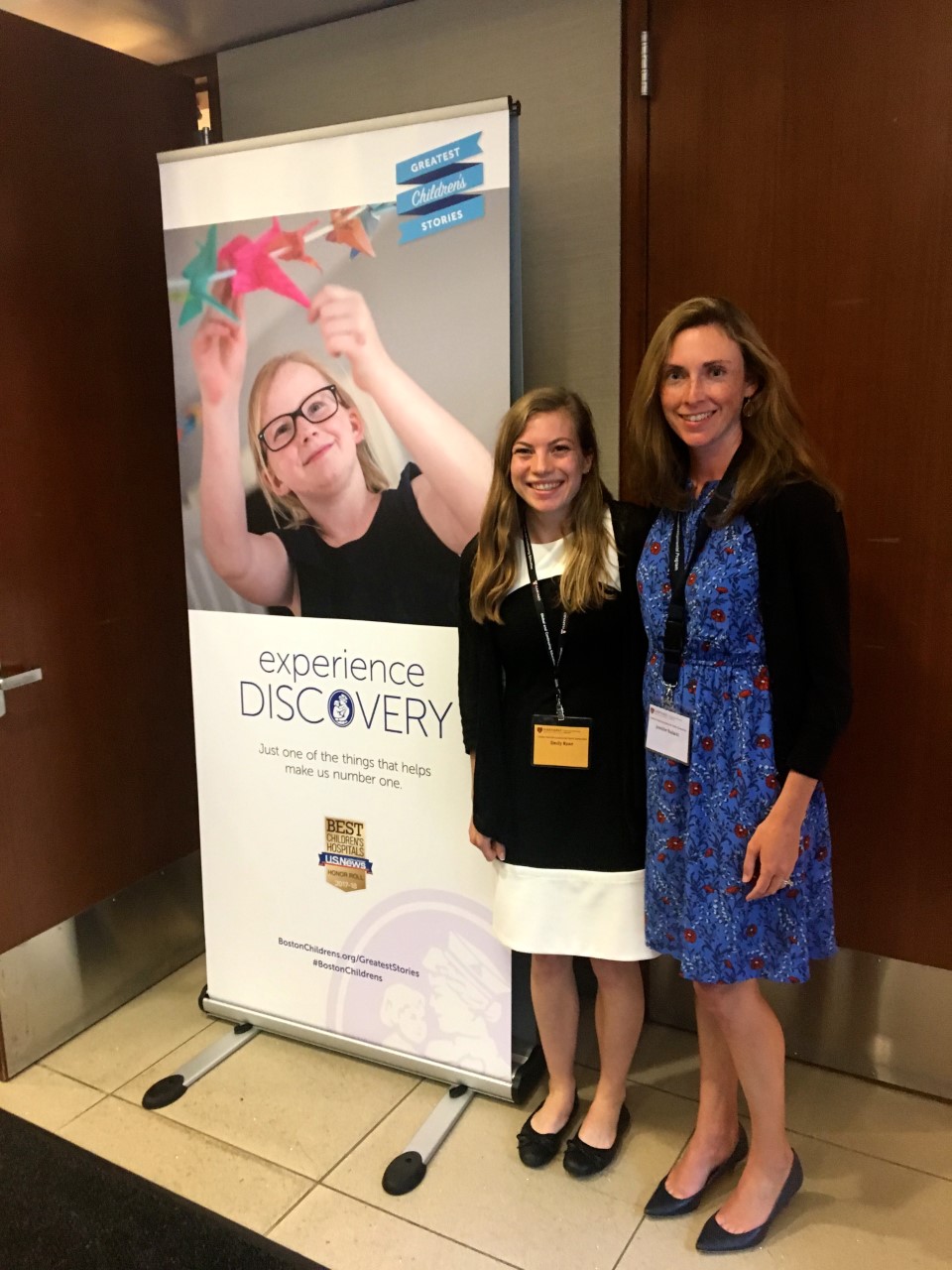 For the past several years, as part of our mission, the Bucknell University Alumni Association (BUAA) has funded scholarships for the Bucknell Public Interest Program (BPIP) to enable students to work in non-paying internships that are in the nonprofit and/or public service sectors. This past summer, the BUAA was proud to fund six students: Madeleine Picher '18, James Hamm '18, Emily Ryan '18, Lizzi Geyer-Roberts '18, Delaney Clark '18 and Haley Stodart '19.  At the conclusion of the summer, the students provided the following feedback on their internship experiences.
Madeleine Picher '18, a human diversity in education major with a minor in public policy, worked with the United Way of Boston as a community impact intern. For her, the biggest takeaway was seeing how a big non-profit like the United Way runs and how different departments fit and work together to accomplish a bigger mission. She worked as a program manager for their outsourced programs (such as a community baby shower) and attended hearings at the Massachusetts State House in early childhood education. Madeline felt that her internship confirmed her love for the non-profit sector and enabled her to see how her future might look in the next few years.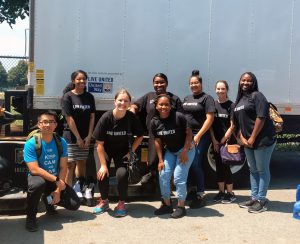 Delaney Clark '18, a theatre major with a minor in literary studies, completed her internship at the Atlanta Shakespeare Company. She spent four weeks assisting two teaching artists with both teaching classes and directing a production of Twelfth Night with 13 teenagers. Delaney also led a two-hour workshop on Michael Chekov's acting technique. After the first four weeks, she transitioned to digitizing grant files and photo archives and taught workshops at a summer camp in an underserved part of Atlanta. Overall, Delaney said that her internship deepened her passion for theater education.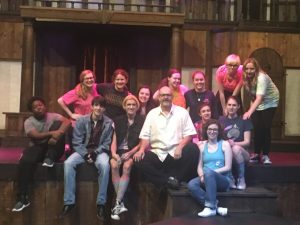 Lizzi Geyer-Roberts '18, a biomedical engineering major, interned at the Broward County Medical Examiner's Office. She assisted with autopsies by weighing organs, charting notes and reading x-rays. Lizzi also accompanied investigators to crime scenes as they investigated gunshot wounds and suspicious deaths. Her main project involved providing doctors with data to compare drug-related deaths to medications prescribed to the deceased individuals. The county will use this research as they move forward in battling the opioid epidemic. Lizzi summed up her internship as this, "I received priceless advice from each doctor when it comes to applying, choosing, attending and succeeding in medical school and was extremely lucky to be a part of the incredible team that has such a large impact on so many lives."
Haley Stodart '19, a double major in classics and history, interned at the Lewisburg Children's Museum. As a special events intern, she worked mostly on creating, organizing and partaking in fundraising and awareness events.  One of her favorite parts of the internship was the independence the Museum afforded her. This helped to increase her confidence and trust her ability to complete a task with the knowledge she has gained so far at Bucknell. The internship also gave her a better understanding of what it means to work with the public, as well as dealing with unexpected situations. From this internship, Haley reported that she has a better understanding of museum groundwork and foundation, which will be highly valuable as she pursues other aspects of museum work in the future.
Lastly, Emily Ryan '18, a double major in psychology and creative writing, interned with the Cardio Neurodevelopmental Program (CNP) at Boston Children's Hospital. She shadowed psychologists and other related professionals, organized patient data for the ongoing CNP registry, helped with marketing projects and assisted in organizing the hospital's first annual Cardiac Neurodevelopmental Family Symposium. She reported that she learned so much about clinical psychology and related areas through her experiences and that internship substantially increased her desire to pursue a career in psychology.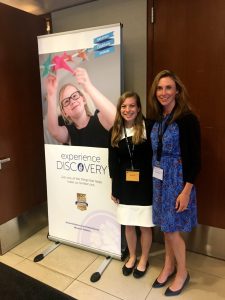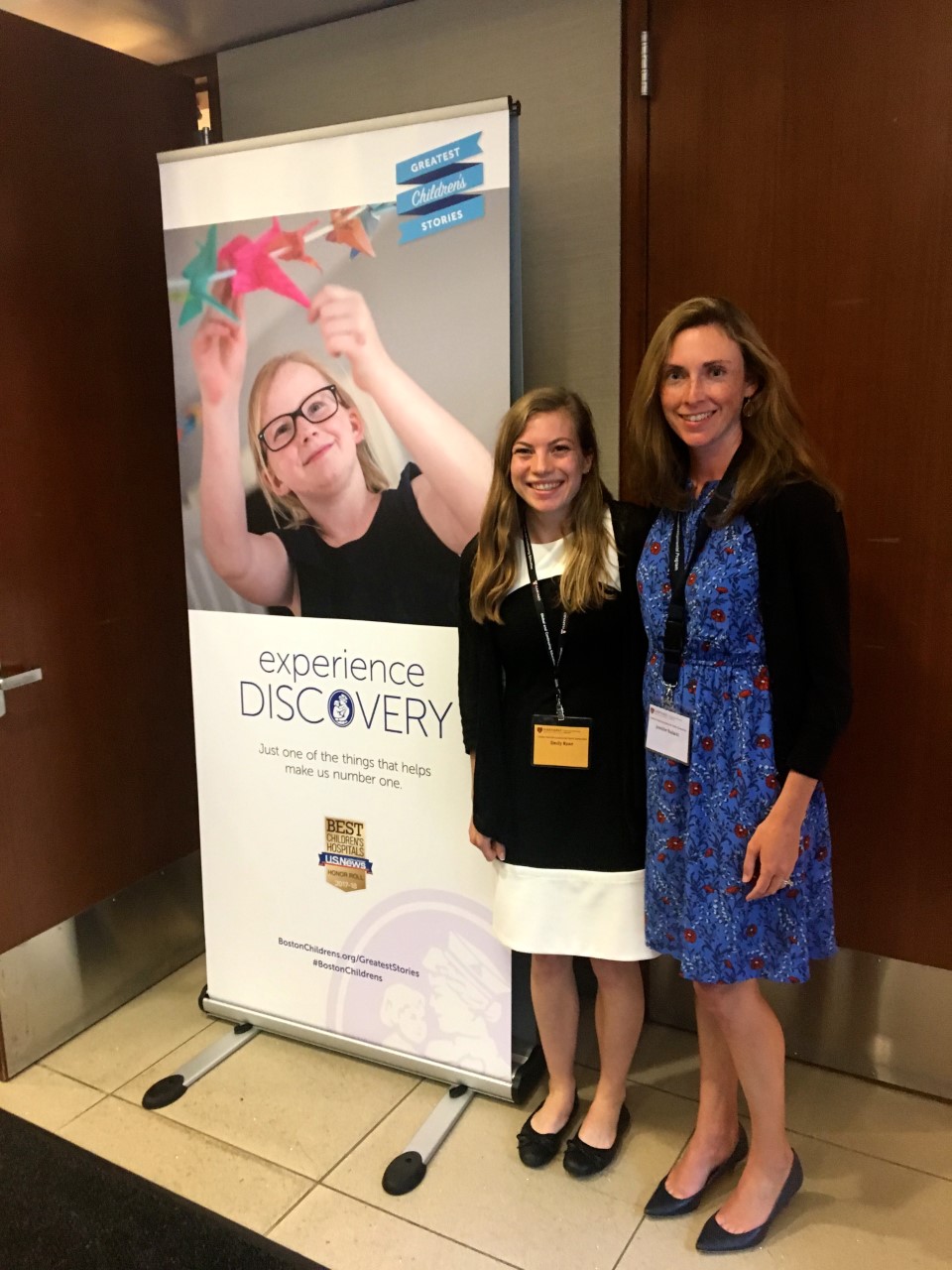 While all of the students had very varied experiences, the one thing that they all agreed on was their deep appreciation to BPIP and the Alumni Board for their funding; which made their experiences possible.
-Raj Thangavelu '98
Learn more about the BUAA's mission at bucknell.edu/BUAA.