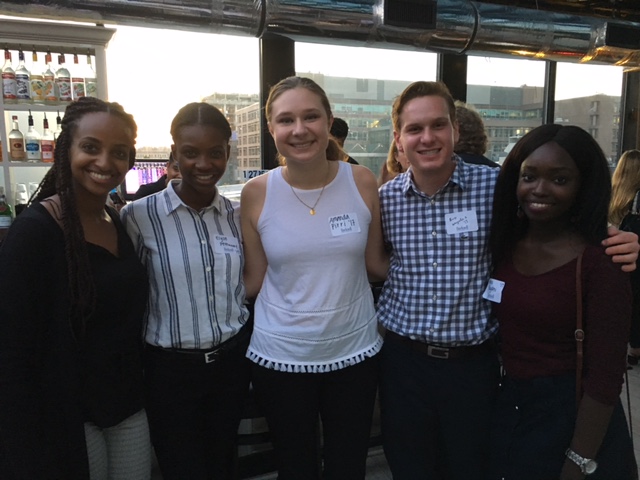 The Bucknell NeighborHERD Socials are an annual fall event for Regional Clubs, and this fall we held 26 events in cities across the country! These events, previously referred to as "Welcome Receptions", are intended to foster community among Bucknellians and celebrate the University.
This year there were a total of 525 attendees, and since 2013, there have been 2,784 attendees, including alumni, parents, students and friends.
This event hits home for me as it was the first event I attended after my graduation in September of 2008. I had just moved back to the Bay Area, a long way from most of my graduating class on the East Coast, and was nervous about my ability to stay connected to my Bucknell experience from 3,000 miles away. When I arrived at the welcome event in San Francisco (at a Bucknellian-owned bar!), I was greeted warmly by the president of the Alumni Club and by many other alums. All of my fears that the Bucknell experience wouldn't travel across the country with me disappeared when I connected with my Bay Area Bucknellians. Since then, I have made a point to attend all of my local welcome receptions with the exception of one that was right before my wedding, to another Bucknellian of course.
These events have taught me that regardless of age, class year, and distance from campus, a Bucknellian is always a Bucknellian!